Flu vaccination protects us during cold weather says expert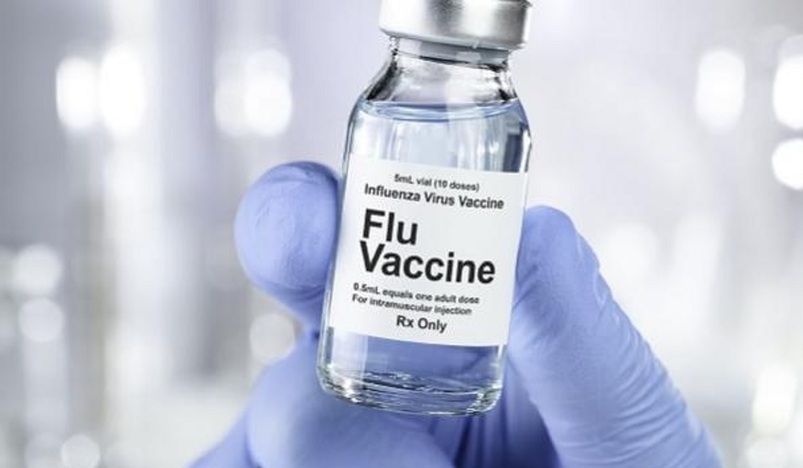 Flu Vaccine Health Benefits on Winter Season
Coldest days of the season have been currently felt in Qatar. Qatar Meteorology Department (QMD) has forecast the cold spell reaching less than 8 degree Celsius, especially in northern parts and remote areas of the country this week.
During this cold weather and in the era of COVID-19, a leading medical doctor has said that many people have been overlooking a very known seasonal bug called influenza or flu, and the vaccine of it can help protect people.
According to Dr. Mohamed Ata Hendaus-Rahal, Senior Attending Physician from Sidra Medicine, "the flu vaccine induces a high level of protection against the disease."
Eligibility
This vaccine can be lifesaving in children, pregnant women, and individuals with chronic diseases.
He added that everybody above the age of 6 months should receive the flu vaccines, however there are few exceptions, which include:
• Infants under the age of 6 months
• Individuals who are allergic to any ingredients in a flu vaccine which includes antibiotics
• Gelatin among others should not get the vaccine
• If somebody has had severe allergic reactions to a previous flu vaccine.
Benefits
Dr. Hendaus-Rahal, also the Chairman of Pharmacy and Therapeutics Committee at Sidra Medicine added: "Flu vaccine can reduce the probability of hospitalisation from flu. In addition, it decreases the seriousness of the disease. And this applies to both healthy individuals and people with chronic diseases."
Symptoms
The symptoms of the flu and COVID-19 can be hard to differentiate. "If an individual has received the flu vaccine, then the probability to seek medical attention to be tested for COVID-19 and flu will be lower. This can ameliorate some anxiety, economic burden and time consumption in patients and their families," Dr. Hendaus-Rahal said. 
Vaccinations
The Ministry of Public Health (MoPH) earlier said flu vaccines are readily available at health centres in the country.
"When you attend your appointment for your COVID-19 booster at our health centres, you can also request to have the flu vaccine at the same appointment. Not only is it convenient, but it also ensures you are protected against the flu and COVID-19 both," the Ministry said.
MoPH noted that the vaccine is available free in 28 health centers and above 45 private healthcare facilities all over the State through the annual seasonal influenza vaccination campaign that begun on 1 September 2021.
Safety
Recent studies have shown that it is safe to administer the flu vaccine concomitantly with the COVID-19 vaccine.
Dr. Hendaus-Rahal revealed that people can have the flu and COVID-19 infection at the same time. "Viruses that cause the flu and the COVID-19 disease are different and can co-exist in the human body," he said.
When asked  if it's safe to have both flu vaccine and COVID-19 jab at the same time, Dr. Hendaus-Rahal said, "Recent studies have shown that it is safe to receive both vaccines at the same time." In a video posted on social media by the MoPH, Dr. Zienab Shehata, PHCC Family Medicine Specialist, Public Health Coordinator, said: "There is no evidence to show that getting both the flu shot and COVID-19 vaccine at the same time produces additional or extra side effects."