Five-month jail for citizen who refused to wear mask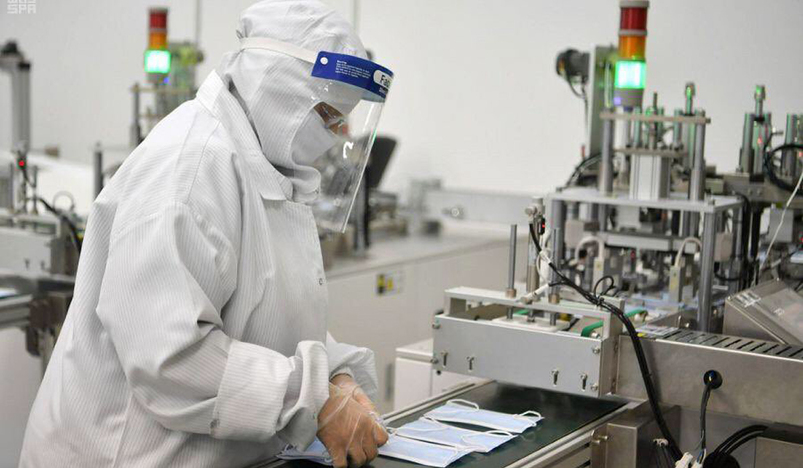 Face Mask
A Saudi citizen paid a heavy price of five months in prison for taking off the mask and not responding to the instructions of a security man. The Criminal Court in Jeddah sentenced the man to imprisonment of five months after convicting him of refusing to obey the instructions of the security man and threatening him.

The court ruled that the convict needs to serve the jail term after deducting the days that he had already spent in detention.

According to the charges, filed by the Public Prosecution at the court, the man refused to obey the instruction of the security official when the latter was discharging his field duty on the Jeddah Corniche seafront.

It was found in the investigations that the defendant turned down the instruction of the security man to show his ID and warned him against following him. This resulted in the arrest of the man by the security patrol team. Later, he was released on bail after an offense of not wearing mask was registered against him and was also informed about his legal rights.
Earlier, the citizen confessed to his crime but later denied the charges, claiming that he was walking in the Corniche holding a mask in his hand as he took it off due to the heat and sultry weather, and was surprised by the security man, who after accosting him, held him and therefore, he asked the security man to stay away from him.

The Public Prosecutor presented before the court the circumstances that led to the defendant's arrest and his initial confession and decided to indict him for not responding, considering his behavior as a violation of the regulations.

The accused failed to attend the first court session but later appeared before the court session remotely. He attributed his failure to respond to the security man to using the earhook Bluetooth headphones while conversing on his mobile phone and that he never wanted to disobey the security man.

He also pledged to the court that he won't repeat such offenses and that what happened was an inadvertent act.

The court found the citizen guilty, stating that the defendant committed a crime, which involved obstruction of duty of the security man by refusing to respond favorably to his directive.