Fish.qa Startup Successfully Closes its Seed Investment Round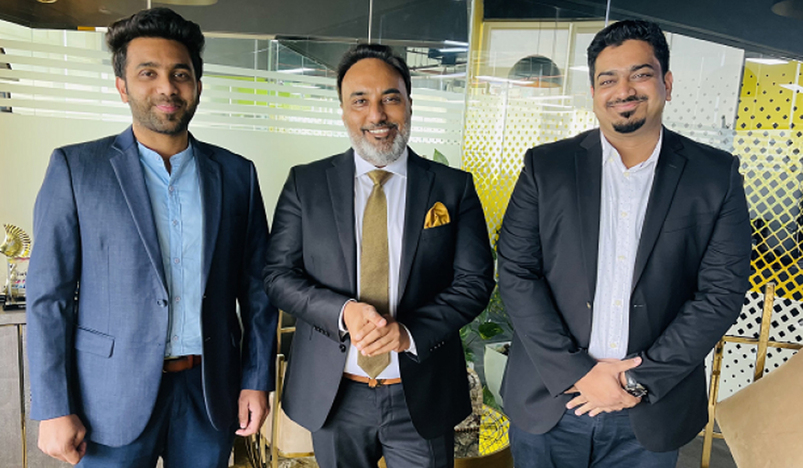 From left: Fish.qa Co-Founder Mr. Jareesh M., Founder and MD of 360nautica Dr. Tejinder Singh and Fish.qa Co-Founder Mr. Mohamed Hanees
Fish.qa, Qatar's only seafood marketplace has announced their successful seed investment round. The startup has made it very easy for customers to purchase a variety of seafood in just a few clicks and have it delivered to their doorstep through their ecommerce platform.
Having been founded in April 2018, the startup began their journey by being a part of the incubation program at Digital Incubation Centre, MOTC. Since then, they have shown a tremendous growth potential despite the pandemic. The startup was founded by entrepreneurs Jareesh Makannari and Mohamed Hanees, who envisioned Fish.qa to become the top online seafood seller in the Middle East.
360nautica, the Doha-based venture builder, is the lead investor with Fish.qa which included funding and operational support to the growing startup. In the past few years, 360nautica has built some of the fastest-growing tech startups in Qatar and the GCC region. As the leading investment partners, and as part of the venture building process, 360nautica's role in Fish.qa's seed round comes with more than just funding benefits. 360nautica will be the driving force for www.fish.qa enabling them to reach a wider market.
Jareesh Makannari, one of the co-founders, said, "We are thrilled to start this journey with 360nautica and look forward to Fish.qa's next phase of growth. The market opportunity is huge, and we are glad to be working with an experienced team and seasoned mentors as we try to capitalize on this."
360nautica is in an advanced position to grow potential startups owed to the resources and experience they have gathered in building ventures over the years. "We feel great about the investment, as Fish.qa has shown remarkable progress since they started. With the right timing, it can grow quickly to capture untapped markets and become a key player in the GCC region. 360nautica's vision is to identify scalable startups and contribute to their growth " commented Dr. Tejinder Singh, the Founder and MD of 360nautica.
Currently 360-Nautica's investment portfolio includes Cwallet, At Home Doc, Q-Tickets, QT-Souq and more. As a venture builder they are always on the lookout for potential startups to fund, coach, and mentor and offer value-added services such as office space, marketing, operational and administrative support, in the pursuit of building sustainable businesses in Qatar. For more information, please visit www.360-nautica.com.