First Middle East 'Chocolate Bash' Outlet Opens in Doha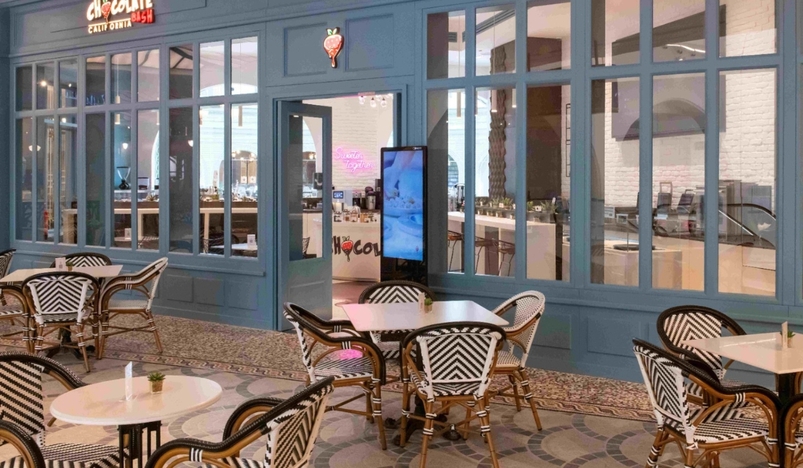 First Middle East 'Chocolate Bash' Outlet Opens in Doha
The first Middle Eastern outlet of the experiential USA Gourmet Chocolatier brand, Chocolate Bash opened in Doha on May 24 to satisfy the daring spirit of all chocolate lovers.
Located on the second floor of the St. Germain area of the extravagant Place Vendôme, Chocolate Bash – the first of the brand's store in Qatar - offers consumers a chocolate sensory adventure that has taken the USA by storm. 
The outlet gives diners the chance to experiment with chocolate combinations on crepes, waffles, pancakes, ice-cream and fruits in a build-your-own dessert concept. Chocolate is the star component in delicious Chocolate Bash desserts with every kind of chocolate being blended with a diverse selection of ingredients.
On this occasion, Rasha Albasha, Owner and Founder of Chocolate Bash said: "We are absolutely thrilled to bring our distinctive brand to Qatar which is well known for its love of both chocolate and desserts. Qatar now joins our growing network which began in California and has swiftly gained recognition in the sweets business and expanded across the USA. We invite everyone to join us on this delicious journey as we embark on a remarkable chocolate adventure and celebrate the opening of the first 'Chocolate Bash' outlet in the Middle East."
Qatar's first outlet opening is another step in the brand's extensive expansion plan. The brand will continue to explore new opportunities, giving consumers the chance to experience the sensory satisfaction that rekindles the child-like joy associated with delicious chocolatey treats to even more locations across Qatar and the globe.