First Air Quality Monitoring Stations Installed at Qatar 2022 Training Site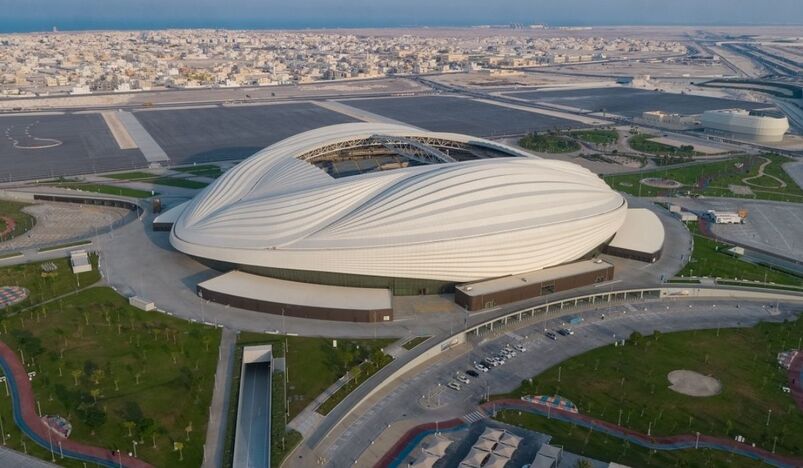 Qatar 2022 Training Site
The Supreme Committee for Delivery & Legacy (SC), in collaboration with the Ministry of Municipality and Environment, announced the start of installing the first air quality monitoring stations in the vicinity of Qatar Universitys training stadiums, as part of an integrated program to enhance monitoring of air quality around the World Cup stadiums and training grounds of FIFA Qatar 2022.
This step comes as part of efforts to improve the air quality inside the tournament stadiums, training facilities and areas that host various events during the World Cup in line with the sustainability strategy of the tournament, which is expected to witness the attendance of about 1.5 million fans during the competitions of the first edition of the tournament in the Middle East and the Arab world.
Manager of Local Stakeholders Relations for Sustainability Jassim Al Jaidah at SC said that the stations will monitor and measure the proportions of gases and particles in the air and indicators of weather factors.
Al Jaidah noted that the data provided by the monitoring stations will help the Supreme Committee to make informed decisions that contribute to improving air quality inside and outside stadiums in line with the sustainability strategy for the 2022 World Cup Qatar.
He revealed the location of the first monitoring stations to be installed in the vicinity of the World Cup stadiums, and said that Al Janoub Stadium will witness the installation of the first air quality monitoring station, after a specialized team conducted a field tour to study the options available to choose the appropriate site for installing and preparing the station in accordance with FIFA standards and requirements.
The State of Qatar has made a commitment to host a carbon-neutral version of the World Cup in 2022; It is looking forward to reaching carbon neutral levels before the start of the World Cup and investing the event in building a climate legacy in Qatar and the region.
All stadiums in the tournament were required to meet the four-star global sustainability assessment system "GSAS" certificates, which require the success of the projects reduction in energy and water consumption by 30-40% compared to international standards.
One of the main factors in reducing carbon emissions for the World Cup in Qatar is the convergence of distances, which means that there is no need to travel by air to move from one location to another during the tournament, as well as the public transport network, including the Doha Metro and electric buses, which will transport fans to the World Cup stadiums. (QNA)