Finnish Parliament Votes to Join NATO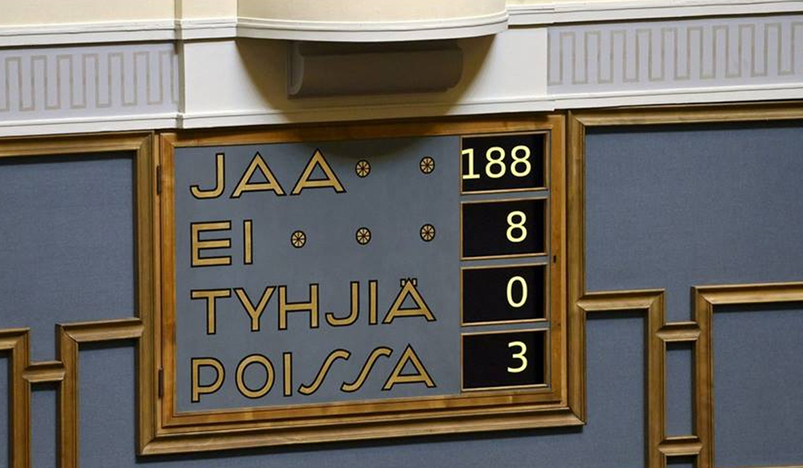 Finnish Parliament Votes to Join NATO
The Finnish parliament voted today to join the North Atlantic Treaty Organization (NATO) by a large majority of more than 95% At the conclusion of a two-day parliamentary session the draft of the country's accession to NATO was approved by 188 votes to 8, with no member abstaining, according to the poll result.
Finland and Sweden announced the possibility of abandoning their neutral status, which lasted for years, and joining NATO, against the backdrop of the Russian military operation in Ukraine.
Earlier, NATO Secretary-General Jens Stoltenberg said that the two countries' accession to the alliance would be welcome, noting that the accession process for Helsinki and Stockholm would be smooth and fast.
The Russian Foreign Ministry had indicated that the decision to join NATO would not pass without a political reaction from Moscow. 
Source: QNA