Fifth issue of Qatar banknote wins international award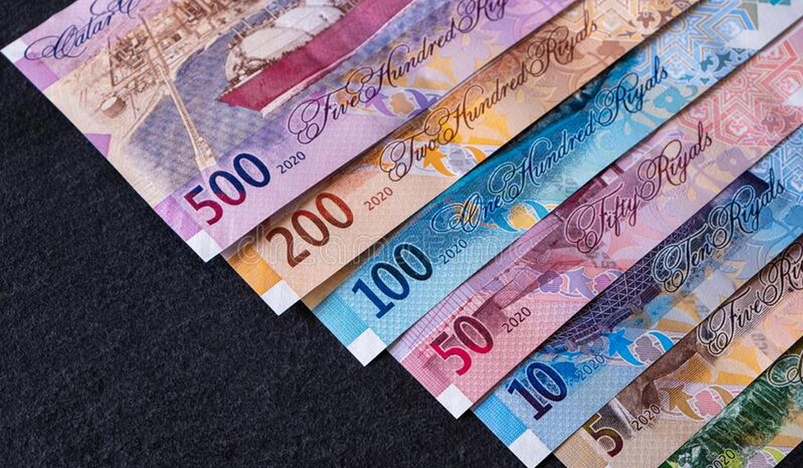 Qatari Currency
The Fifth Issue of Qatar Central Bank (QCB) banknotes won the High Security Printing (HSP) Banknote Collection Award across Europe, the Middle East and Africa "EMEA" for 2021.
This came in the competition organized by the British Reconnaissance International, which is specialized in organizing conferences and events related to central banks around the world and the security specifications included in the currencies.
A statement issued by QCB indicates that the winning of all denominations of the fifth issue of the Qatari currency is due to the design and technical development in the security tags that carry the accurate and compact optical tape Nexus.
In a statement to Qatar News Agency (QNA), Executive Director of Public Debt, Banking Affairs and Issuance and Head of the Task Force for the Fifth Issue at QCB Mohammed bin Jassim Al Kuwari said that the fifth issue includes high-standard specifications, especially the denomination of (500) Qatari riyals, which is the first in the world to carry the accurate and compact optical tape Nexus as a unique security mark provided by the printing company.
He noted that this new security feature helps ensure that QCB is at the fore in anti-counterfeiting technology and protects banknotes from tampering.
Al Kuwari added that despite the geopolitical conditions and the coronavirus pandemic that the country experienced during that period, QCB succeeded in selecting the themes for pictures, Arabic and English calligraphy, and the prevailing colors, in addition to the signs and security specifications in all denominations carefully and accurately, besides issuing a denomination of (200) Qatari riyals as a new denomination for the first time in the history of currency issuance.
The award is annually granted to currency-issuing countries and printing companies specialized in printing banknotes and official documents.
The main judging criteria were that the winning banknotes combine visual art and high levels of technical and security development, with great emphasis on the reflection of the heritage and cultural aspects of the issuing country and the importance of the general design and distinctive symbols of the state.
The award won by QCB is the first of its kind and the result of a four-year partnership between the QCB and the Qatari currency printing company.
The new series of the fifth issue was launched on Dec. 18, 2020, in line with the country's celebrations of National Day.