FIFA World Cup 2022 merchandise is now available through the Qatar Post e-store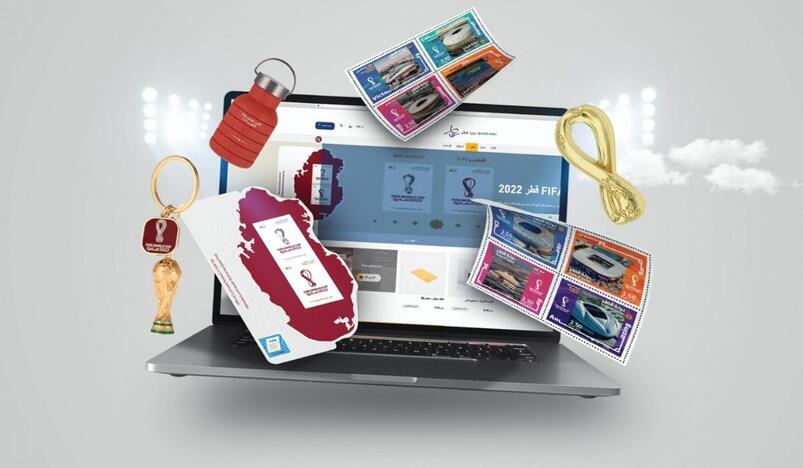 FIFA World Cup 2022 merchandise is now available through the Qatar Post e-store
Football enthusiasts and collectors are invited to order FIFA World Cup 2022 official licensed merchandise online through Qatar Post and have it delivered right to their home.
Qatar Post announced this on its official social media sites.
The e-store, which can be accessed via store.qatarpost.qa, sells a variety of items, including a notebook, trophy card holder, playing card, ballpen, trophy pen, pen holder, water bottle, mug, thermo mug, pint glass, sticker, trophy magnets, pin, keychain, trophy replica, car scent, stationary set, and even a snow globe.
A premium notebook costs QR125, while playing cards cost QR79, a high-end, luxury black pen costs QR239, a water bottle costs QR96, stickers cost from QR5, magnets cost QR28, pens cost from QR57, pins cost QR24, and keychains cost QR25.
Replica of a trophy from QR59, stationary set from QR357, pin from QR22, and snow globe from QR140. The maximum number of any item that may be purchased is 10.
The FIFA 2022 licensed merchandise from Qatar Post come in 63 different variations.
The seventh edition of the FIFA World Cup Qatar 2022 Official Group Teams Stamp, which has 32 distinct stamps representing all 32 participating countries, was launched last week by Qatar Post. This can be purchased online as well.