FIFA President Says Qatar to be Home for Whole World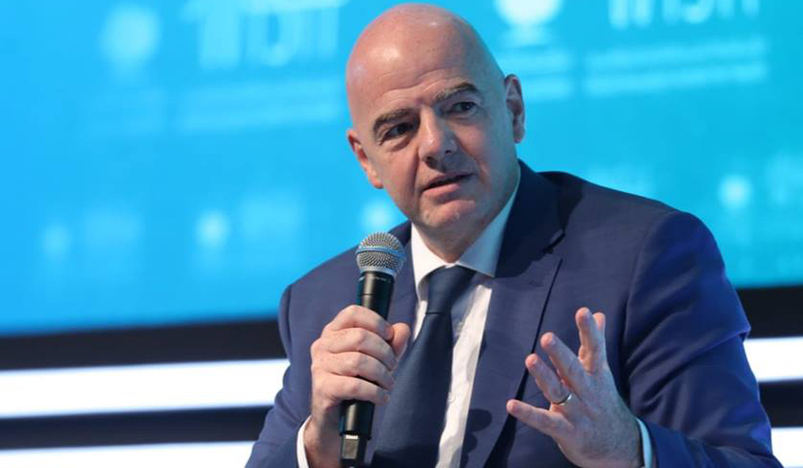 Gianni Infantino
FIFA President Gianni Infantino stressed Thursday the importance of Qatar's hosting of the FIFA World Cup Qatar 2022, saying FIFA and Qatar were keen to produce an exceptional edition at all levels.
Infantino said that Qatar would be a home for the whole world within few weeks.
Speaking at the closing session of the activities of the World Innovation Summit for Health (WISH 2022), titled Power of Sports, Infantino said the world would see the most magnificent world cup edition as of Nov. 20, highlighting the great impacts the organization of the championship left on Qatar.
The world saw this after the Qatari national team claimed the Asian Nations Cup, he said, highlighting the great qualitative leap that Qatari football achieved and the transformation of Doha into a capital of world sports.
FIFA President thanked all officials in the State of Qatar for implementing the vision and positive transformations to present the best World Cup edition, the most important football championship to be organized after the COVID-19 Pandemic is about to vanish.
This year's edition of the World Innovation Summit for Health (WISH 2022), held under the title "Healing The Future", focused on four main themes: the post-COVID-19 legacy, disability and accessibility, sport and health, and wellbeing.
QNA