FIFA President addresses importance of health at Qatar conference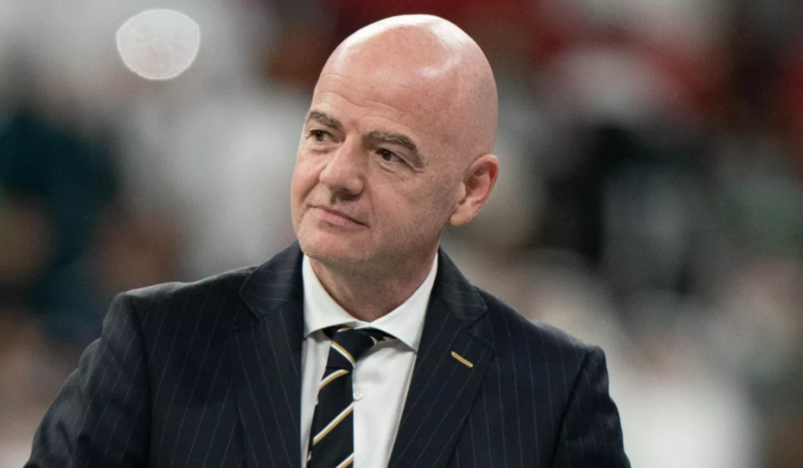 Gianni Infantino Image credit: Getty Images
Gianni Infantino says the FIFA World Cup Qatar 2022™ will leave a legacy for sport and health

Promises a safe and enjoyable tournament for everyone

Conference theme is "Preparing for the 2022 World Cup and the Response to Pandemics in Qatar"
FIFA President Gianni Infantino has said that FIFA World Cup Qatar 2022™ will prioritise the importance of health, during an address to the Qatar Health 2022 and 2nd Qatar Public Health Virtual Conference.
Speaking via video message to the Conference's opening ceremony, President Infantino said that FIFA was working in partnership with the State of Qatar and the World Health Organization (WHO) to deliver the tournament in a sustainable way that promotes health, well-being and security and which will set the benchmark for future sporting events of a similar scale.
"The project is drawn up based on an approach prioritising awareness-raising, and both the promotion and security of health, with a particular focus on mass gatherings," Mr Infantino said. "FIFA World Cup Qatar 2022™ will create a long-lasting legacy for Sport and Health."
The Qatar Health 2022 conference, a four-day event from 9 February organised by Hamad Medical Corporation and the Ministry of Public Health, is being hosted under the theme "Preparing for the 2022 World Cup and the Response to Pandemics in Qatar". The conference also focuses on the quality of care provided during mass gatherings, in addition to focusing on the best practices used to mitigate the effects of the pandemic.
The FIFA President recognised Qatar's excellent infrastructure and noted that, with the COVID-19 pandemic still ongoing, the staging of the tournament had placed a great responsibility on FIFA and its partners.
Mr Infantino added that he took the responsibility of promoting, encouraging and facilitating healthy and active lifestyles very seriously and that football provides a considerable platform from which to launch those messages. A recent of example of this was the FIFA Arab Cup played in Qatar, where FIFA, the State of Qatar and the WHO ran the #ACTogether campaign to raise awareness of the importance of equal access to COVID-19 treatments for all nations, a project that is continuing throughout FIFA Club World Cup UAE 2021™.
Source : FIFA News