FIFA Player App Proving Huge Success at FIFA World Cup 2022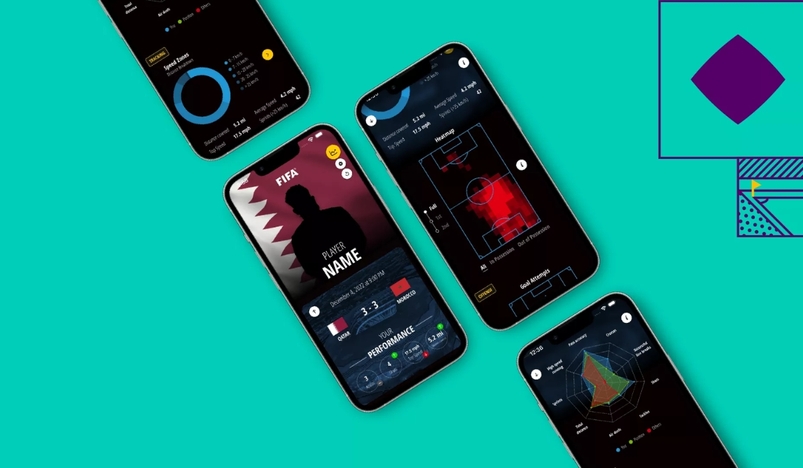 FIFA Player App
FIFA Player App proved a huge success in the ongoing FIFA World Cup Qatar 2022, FIFA said Wednesday on its official website.
The bespoke analytics tool, that was used for the first time in Qatar, provides the opportunity for each player to access their individual performance data, linked to videos of relevant match action, minutes after each match.
Most participating players received a unique QR code that gave them access to the FIFA Player App in a bid to improve players access to and use of match data. Over 400 players registered for the service, including Croatian star Luka Modric, FIFA.com reported.
FIFAs Football Technology and Innovation division developed the FIFA Player App, based on input from professional players, in collaboration with FIFPRO, the global representative of professional footballers.
Speaking to FIFA.com, Modric said: "It helps you realize what mistakes you might have made during the game.
"Sometimes similar things or scenarios will happen to you on the pitch in two separate games, so by using this app I can see what I did in that particular moment which was not good and try to correct it for the next game. That is why from the early start of my career, I always like to review the game highlights and see what we could have done better." Switzerlands Xherdan Shaqiri said: "To see how your performance was, you have pictures in there as well, so it was a very good idea by FIFA to introduce it." The FIFA Player App s outputs are based on the FIFA Football Language, developed under the supervision of FIFA Chief of Global Football Development Arsene Wenger, to be the blueprint for how we analyze football in the future.
"They (players) get analysis of their performances through our Football Language and will get used to the way we analyze the game. So, it will be a common language that exists," said Wenger.
"The players are very intelligent and, usually, they adapt quickly. We will make the quality of their performances available, and thats what the Football Language is for".
The data collected includes enhanced football data metrics, such as whether a player made an offer or movement to receive the ball, physical performance metrics, collected through a highly accurate in-stadium tracking system, and enhanced football intelligence metrics, created by the FIFA Football Performance Analysis and Insights team.
Deputy General Secretary of FIFPro, Simon Colosimo, said: "The Player App can really benefit the game and the experience of the players as they will understand those critical moments and aspects of the match. Most importantly, the players can access their highlights and protecting their data through the
Charter of Player Rights, which is a critical part of this project.
"I think this really is an important piece for the future management of player performance data. It is one of those areas where weve jointly agreed with FIFA that collaboration and co-creation is an important part to strengthen the game." FIFA will utilise the Player App again for the FIFA Womens World Cup 2023 next year in Australia and New Zealand.
(QNA)