FIFA Arab Cup Qatar 2021: Infantino Praises the Great Crowd Atmosphere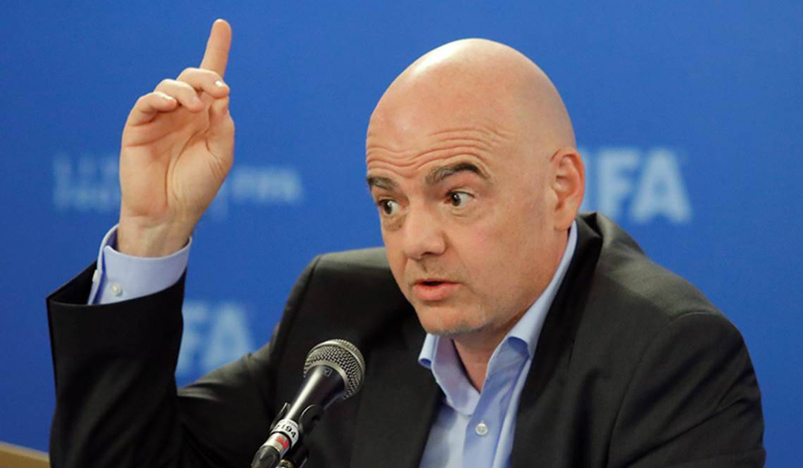 Gianni Infantino
The President of the International Football Association (FIFA), Gianni Infantino, praised the wonderful atmosphere in the FIFA Arab Cup Qatar 2021, hosted in Doha until Dec. 18, with the participation of 16 teams under the FIFA umbrella.
Infantino said in a press statement today, while he was at Al Thumama Stadium in Doha on the sidelines of the Tunisia-UAE match: "Today we watched a wonderful football where the atmosphere of the match was very wonderful and the stadiums were filled with fans."
Infantino also praised the level of the match, expressing his hope that the competition and excitement will intensify between the teams in the crucial stages to test the stadiums and equipment to prepare for hosting the FIFA World Cup Qatar 2022.
FIFA President inspected the facilities of Al Thumama Stadium, one of the FIFA World Cup Qatar 2022 stadiums.
SOURCE: QNA