FIFA Agrees to Cancel Brazil-Argentina World Cup qualifier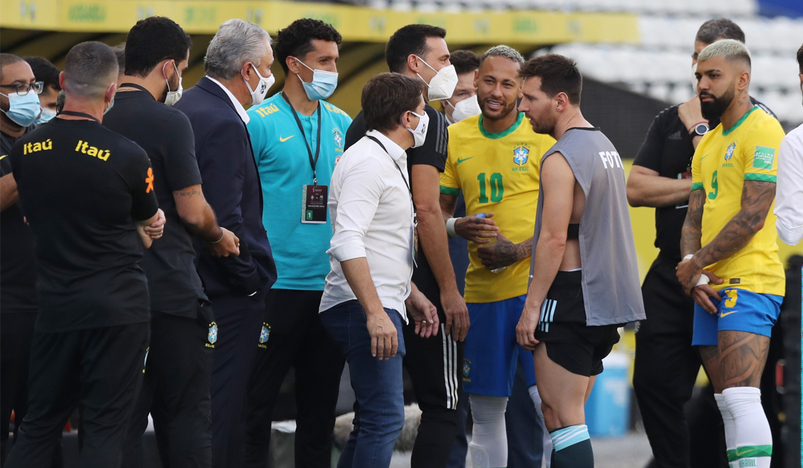 Brazil-Argentina
FIFA agreed to cancel the suspended World Cup qualifying game between Brazil and Argentina, the two countries governing soccer bodies said Tuesday after reaching a deal with FIFA to cancel the match.
Both teams agreed to pay a fine for not playing the qualifier, which was stopped shortly after kickoff last September when Brazilian health officials entered the field saying four Argentina players had broken COVID-19 protocols.
FIFA was pushing for the clash to be rescheduled for next month, despite the fact the game was essentially meaningless with both teams having already qualified for the World Cup in Qatar later this year.
The confederations of Brazil and Argentina both opposed FIFAs demand, with the case taken to the Court for Arbitration of Sport (CAS) where all three parties agreed to the deal.
Argentina are alongside Mexico, Poland and Saudi Arabia in Group C, while Brazil are in Group G with Serbia, Switzerland and Cameroon.
(QNA)