Festive Celebrations at Zulal Wellness Resort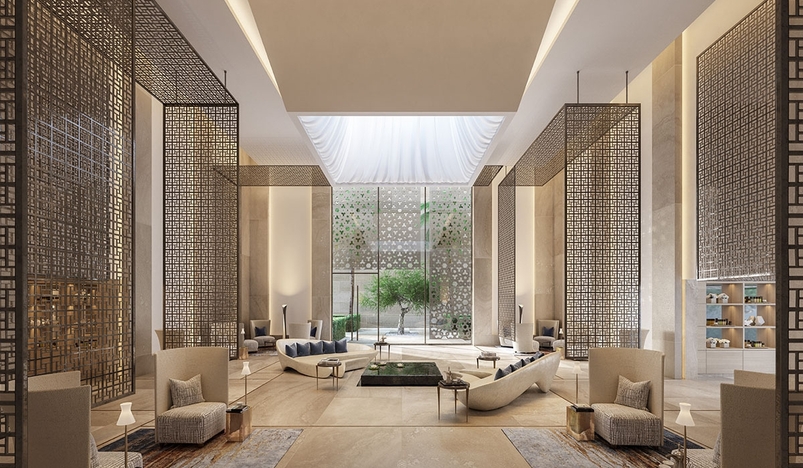 Festive Celebrations at Zulal Wellness Resort
With the festive season fast approaching, Zulal Wellness Resort by Chiva-Som, a haven of wellbeing located on the tranquil northern coast of Qatar, unveils its programme of family-friendly celebrations and a wellness reset for the coming year.
Still basking in the glow of World Cup excitement, Qatar is the destination to discover this coming festive season. Part of the tremendous development of the country in the last year, and proudly showcasing local hospitality and customs, Zulal Wellness Resort by Chiva-Som is the Middle East's largest wellness destination, as well as the first in the world to highlight Traditional Arabic and Islamic Medicine.
Celebrations at the resort during the festive season will be understated yet joyous, maintaining the tranquil atmosphere so key to rest and relaxation. With a well-balanced diet, mindfulness and enjoyment in mind, festive dishes will be created using fresh, locally sourced produce, delicious in taste and presentation while remaining low in fat, salt and sugar.
The festive dining options include:
Christmas Eve Dinner
Saturday 24th December at 7.00 pm
An exquisite tasting menu awaits at the Arabian Acacia. Synonymous with refinement and sophistication, chefs draw on the freshest and healthiest ingredients to craft each dish, an ideal way to start the holidays while maintaining health and wellbeing.
QAR 420 net per person including healthy beverages
Christmas Day Celebrations
Sunday 25th December at 12.00 pm and 7.00 pm
Zulal Wellness Resort presents the gift of choice, with three special culinary experiences to partake in throughout the day. Families can enjoy a four-course lunch at the Mediterranean Aizoon, and adults at the Pan-Asian Al-Sidr. For dinner, all are invited for a delightful five-course dinner at Acacia.
QAR 370 net per person including healthy beverages
New Year's Eve
Saturday 31st December at 7.00 pm
The evening's celebrations are elegant and refined, with a gala dinner at Acacia. Healthy renditions of tuna tartare and 45-day aged wagyu will be served, and conversation spiced with the pleasant sounds of the violin, saxophone and oud drifting through the desert air.
QAR 750 net per person including healthy beverages
For further information and reservations, visit www.zulal.com or email reservations@zulal.com