Fans Give Millions to Damar Hamlin's Toy Drive for Kids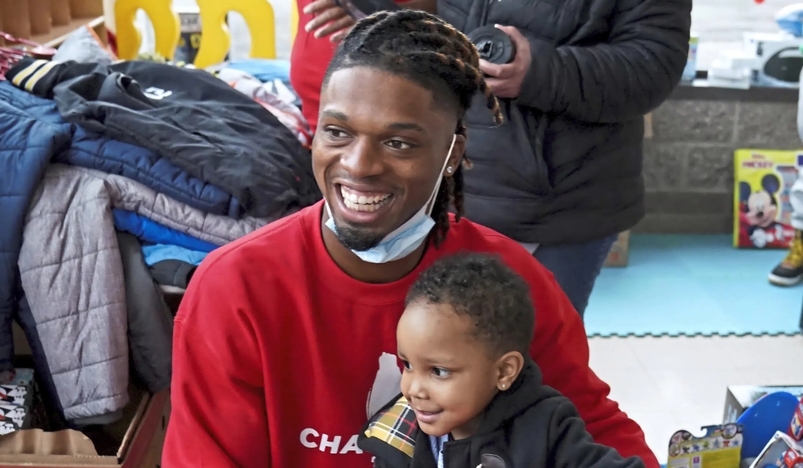 Damar Hamlin
Damar Hamlin's goal was simple: He wanted to raise $2,500 online to buy toys for needy kids.
It took about two years.
Then came Monday, when the Buffalo Bills safety was critically injured and needed his heart restarted on the field in a chilling scene that unfolded during a nationally televised game against the Cincinnati Bengals. He instantly became one of the biggest stories in sports, and thousands of people found his GoFundMe page.
The result: roughly $5.5 million donated in the first 24 hours after his injury. And the number is climbing.
A fundraiser that as of last month had raised $2,921 was up to $5,495,550 by 9 p.m. Eastern on Tuesday — with about 183,000 people going online in that span to donate, on average, about $30. Some of the donations were smaller. Some were more than $5,000. A number of NFL players donated as well, including members of the New England Patriots, who are scheduled to play at Buffalo on Sunday for the regular-season finale.
On average, about 2.2 donations were made through his GoFundMe page every second in the first 24 hours after Hamlin got hurt. And many came with messages of hope for a 24-year-old player in his second season, sedated in a Cincinnati hospital, listed in critical condition and with some teammates unwilling to return to Buffalo just so they could remain close to him.
(AP News)