Famous Turkish Chef Burak Rumored to Have Critical Illness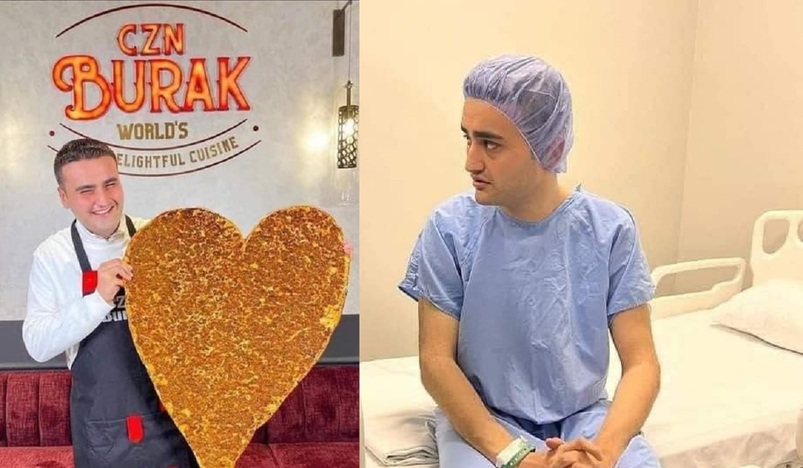 Famous Turkish Chef Burak Ozdemir has Stopped Smiling as He Battles with Illness
"Pray For Burak" posts are currently circulating on social media as the famous Turkish chef and restaurateur Burak Özdemir is rumored to have been suffering from a brain tumor.
Populary as CZN Burak, his unique technique of preparing food while looking directly at the camera with a wide smile made him a popular figure on social media.
The online sensation with 34 million followers on Instagram has been reportedly asking Muslim Ummah for prayers for his operation.
A Muslim community Facebook page has posted, "Please make Dua for our brother Burak Özdemir (Turkish chef and restaurateur) who is suffering from brain tumour."
On Sunday, he took to his Instagram to share a picture of himself on a hospital bed saying that he only went for a minor checkup. He was seen wearing a blue hospital gown and a surgical hat over his head, the 27 year old captioned the picture in both Turkish and English assuring his fans that everything is okay.
'Only a small check up love is the greatest bond '' he wrote.
Chef Burak also shared a video of him on TikTok while ohe is n a hospital bed.