F1 Unveils 2024 Season Schedule: Qatar, Bahrain, Saudi Arabia, and Abu Dhabi Race Dates Revealed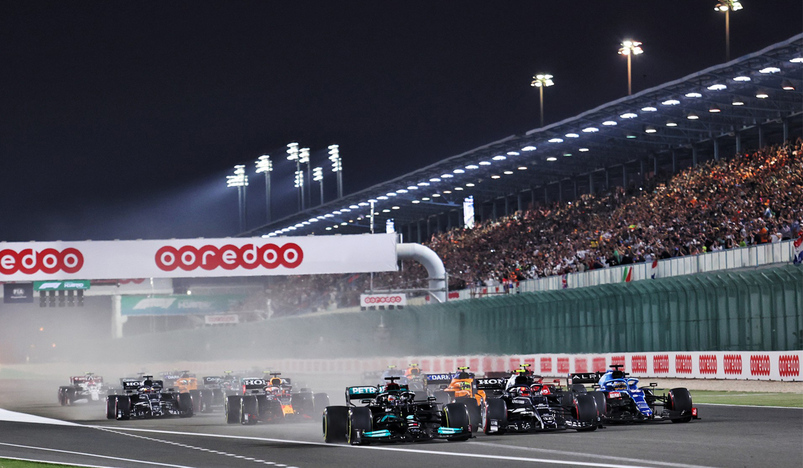 Formula 1
F1 has announced the calendar for the 2024 FIA Formula One World Championship, approved by the World Motor Sport Council.
The calendar features 24 races and begins in Bahrain on March 2 and finishes in Abu Dhabi on December 8.
In an effort to regionalise races, F1 events in Bahrain and Saudi Arabia will be grouped together at the start of the season.
F1 2024 season calendar
Similarly, F1 events in Qatar and Abu Dhabi will be moved together at the end of the season.
By moving Japan to April, Azerbaijan to September and Qatar back-to-back with Abu Dhabi, this calendar creates a better flow of races in certain regions, and this work will continue while being realistic to the fact that as a world championship, with climatic and contractual constraints, there will always be travel required that cannot be completely regionalised.
The dates for F1 events in the Middle East are:
Bahrain Grand Prix 2024: February 29-March 2
Saudi Arabia Grand Prix 2024: March 7-9
Qatar Grand Prix 2024: November 29-December 1
Abu Dhabi Grand Prix: December 6-8
For the opening two races of the season in Bahrain and Saudi Arabia, the Grand Prix will take place on a Saturday. This decision has been taken to accommodate Ramadan.
Stefano Domenicali, President and CEO of Formula 1, said: "I am delighted to announce the 2024 calendar with 24 races that will deliver an exciting season for our fans around the world.
"There is huge interest and continued demand for Formula 1, and I believe this calendar strikes the right balance between traditional races and new and existing venues.
"I want to thank all of the promoters and partners for their support and effort to achieve this great schedule.
"Our journey to a more sustainable calendar will continue in the coming years as we further streamline operations as part of our Net Zero 2030 commitment.
"We have plenty of racing to look forward to in 2023, including the inaugural Las Vegas Grand Prix, and our fans can look forward to more excitement next season."
"The planned 2024 FIA Formula One World Championship calendar, that has been approved by the Motor Sport Council Members, demonstrates some important steps towards our shared goals," added Mohammed Ben Sulayem, President of the FIA.
Arabian Business