Expo 2023 Doha will be second-largest global event in Qatar: Official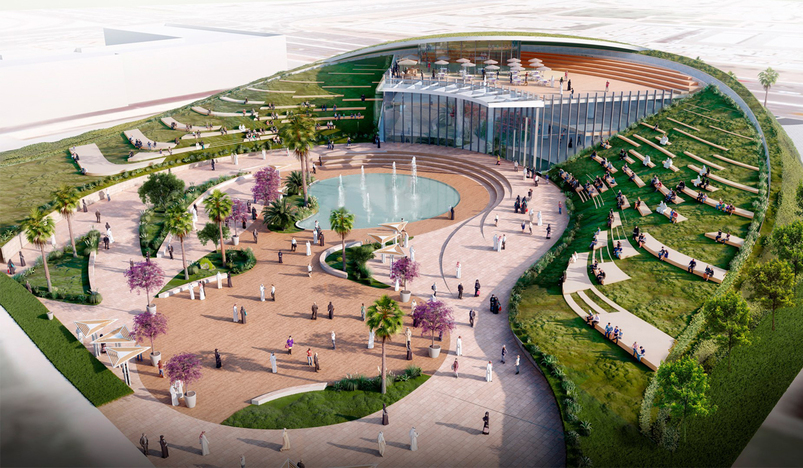 Expo 2023 Doha
Expo 2023 Doha will be the second-largest global event in Qatar after the World Cup and it extends for 6 months from October 2023 to March 2024. Participants from over 80 countries are expected to showcase their products, service and research during the Expo.
In an interview on CNBC ARABIA, Secretary-General of International Horticultural Expo 2023 Doha, Mohammed Al-Khoury said: "The exhibition will be held over a long period of time and aims to attract 3 million visitors to the Expo site to benefit from all the exhibits and events. It is expected that more than 80 countries will participate in the Expo."
"Our focus in this exhibition is also on the participation of international universities as well as universities that have branches here in Doha, in addition to a botanical garden at the Expo to showcase their experiences in preserving the environment and reducing the irrigation requirement, and also our aim is to achieve a difficult goal, which is how to turn the desert green," Al-Khoury added. 
Regarding irrigation of plants and gardens in Qatar, Al-Khoury confirmed that in Qatar, alternative techniques have reduced the irrigation requirement for crops and trees by 70%. With the addition of soil conditioners, we saved water significantly, in addition to benefiting from research on Gulf plants that sometimes survive a whole year from one-time watering, for this we need to gather in-depth information about the plants that grow here and increase their cultivation.
Concerning agriculture in the desert, Al-Khoury said that "this needs research and requires many trials. As the duration of the Expo Doha 2023 exhibition is long, we encourage universities and researchers to present their best experiences in agriculture to benefit the region and Qatar. We will also support research that will serve the region."
About the exhibition space, Al-Khoury added: "The exhibition extends over an area of 1.7 million square meters in Al Bidda Park. The Expo area is divided into three areas: the international area, the cultural area and the family area. Each area will have various activities and events over a period of 6 months."