Expo 2023 Doha Demonstrates Qatar's Dedication To Preserving Nature Says BIE Chief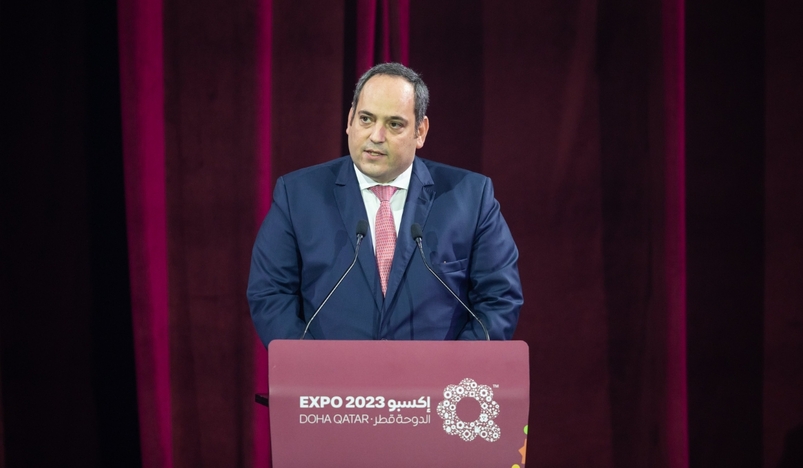 Dimitri Kerkentzes, The Secretary-General Of The Bureau International Des Expositions (BIE)
Doha, Qatar: According to Dimitri Kerkentzes, the Secretary-General of the Bureau International des Expositions (BIE), hosting the International Horticultural Expo 2023 in Doha underscores Qatar's dedication to addressing climate change, drawing global attention to urgent environmental crises, and safeguarding nature for future generations.
During his speech at the Expo 2023 Doha opening ceremony, Kerkentzes emphasized that the exhibition's theme, "Green Desert, Better Environment," serves as a rallying cry against desertification and land degradation. It also serves as a reminder of nature's resilience, even in challenging circumstances.
Expo 2023 Doha, he noted, extends an invitation to the world to responsibly manage resources, protect the land, and pursue global prosperity. The participation of numerous organizations, countries, and millions of individuals in the event will illuminate the relationship between humanity and nature, aiming to create a sustainable future for all.
Kerkentzes highlighted that Expo 2023 Doha, located in the heart of Doha, offers an open invitation for everyone to explore horticultural innovations from around the world. It showcases the creativity, ingenuity, and care of countries, organizations, and individuals involved.
Addressing the threat of climate change, Kerkentzes stressed the importance of utilizing all available tools to build a resilient world. He called for a shift in human approaches towards their lives and economies in response to the challenges posed by global warming, which directly affects food security and health.
Kerkentzes expressed confidence that Expo 2023 Doha will be a resounding success, serving as a significant milestone in uniting the global community's efforts to preserve the environment.