Expats hopeful of early return to Oman as some GCC states ease travel restrictions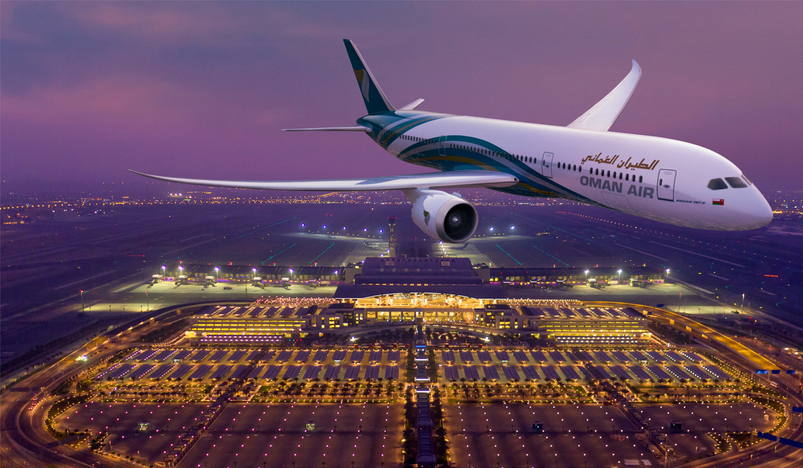 Oman Airport
Expatriates, who are unable to come back to Oman due to the current entry ban on passengers from certain countries, are hopeful that they will be allowed to return soon, after other Gulf countries loosened entry restrictions.
Qatar, Kuwait, and the United Arab Emirates are among those GCC countries that have allowed fully vaccinated passengers to enter. On July 30, Qatar announced rules for expatriates coming from India, Pakistan, Nepal, Bangladesh, the Philippines, and Sri Lanka.
"Travellers who have been vaccinated or recovered from COVID-19 in the State of Qatar, coming from one of these countries, are subject to a hotel quarantine for a period of two days, and the quarantine period will end after obtaining a negative PCR test result on the second day," said the country's Ministry of Public Health.
"All other travellers coming from these countries are subject to hotel quarantine for a period of 10 days," added the ministry.
Passengers arriving in Qatar from other countries, if fully vaccinated, do not need to undergo quarantine, upon receipt of a positive antibody test taken on arrival.
Those who are unvaccinated/partially vaccinated, however, must quarantine on arrival. From August 5, fully vaccinated residents of the UAE from India, Pakistan, Sri Lanka, Nepal, Nigeria, and Uganda, will be allowed to return.
Similarly, Kuwait on August 1, welcomed its first group of fully vaccinated residents, reported KUNA, the country's news agency.
"Vaccinated non-Kuwaitis with Pfizer, Oxford AstraZeneca, and Moderna, or a single dose of the Johnson & Johnson vaccine are allowed to enter the country, and must adhere to the procedures of health authorities," added KUNA.
In the wake of these measures, Saif Mohammed, a Pakistani national employed in Oman as an engineer, was hopeful he would soon be able to board a direct flight to Muscat. "We hope that with the COVID situation getting better and more people getting vaccinated, we will soon be allowed to fly back," he said.
"This time has been tough for us, and we are looking forward to the day we can book tickets to Oman."
Rohan George, an Indian national, said that while he would be sad to leave his family in India, he is keen to resume work in-person.
"My company fortunately has a policy that allows us to work remotely during these unpredictable times, but things are slowly getting back to normal, and all of us sincerely hope they get better in the coming months," he said.
Filipino national Ronald Castro has also been waiting for restrictions to be eased, so that he can resume work. "I needed to travel home for personal reasons, but was unable to return because of the entry ban," he said. "Now that we see other Gulf countries lift restrictions, we hope this will soon take place in Oman as well."
With direct entry from a number of countries, including India, Pakistan, Bangladesh, the UK, Ethiopia, Tanzania, and many others still not permitted, some expatriates have sought alternate routes to Oman, choosing to fly through third countries.
Because of the costs and additional quarantine rules associated with these travel arrangements, however, demand is still relatively low. "We had seen a good number of people make bookings before the recent Eid Al Adha holidays," said Faiyaz Khan, general manager for Travel Point, a travel agency in the country.
"However, since then, bookings and enquiries have really fallen, because people are not willing to spend so much money – it costs about OMR500 to come back via Qatar, and that's excluding flight tickets. Money is tight for some people during these times, so they are waiting for direct flights to reopen," he added.
"We get a lot of people requesting us to inform them when direct flight packages are available."