Exciting World Cup Activities Not to be Missed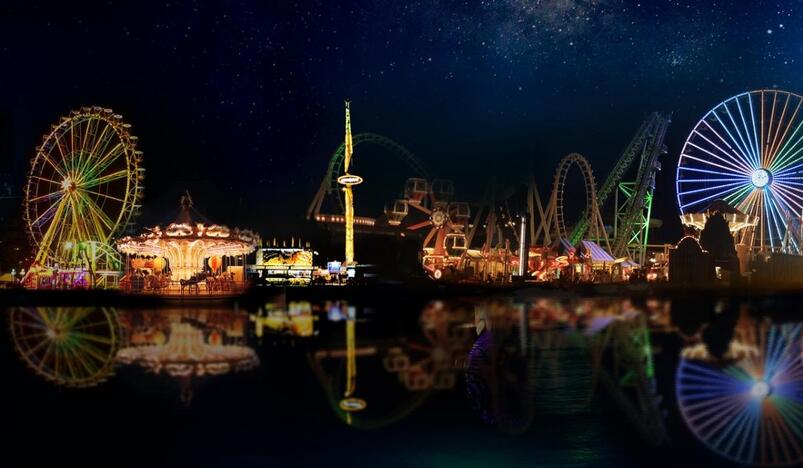 Exciting World Cup Activities Not to be Missed
As the highly anticipated FIFA World Cup Qatar 2022 approaches, Qatar is preparing to deliver even more for fans by hosting 14 spectacular events concurrently.
Qatar Tourism announced on its official social media pages the activities wherein it said: "With just under #100DaysToGo until the #FIFAWorldCupQatar2022 we bring you some more exciting events."
During the most renowned event, football fans can participate in a variety of activities. B12 Beach Club Doha, a premier West Bay beach club with excellent indoor and outdoor restaurants; Al Sidral Beach, a youth-oriented sunrise to sunset beach with kiosks serving various cuisines; both beaches are located in West Bay North Beach and will be open from October 15 to March 31, 2023.
From November 1 to December 31, Lusail Winter Wonderland, an IMG theme park on Al Maha Island, will host and provide over 50 activities and rides for all ages. From November 5 to 18, celebrate the country's performing arts and spectacular architecture with local and international performers at Festival in Motion in public areas and heritage locations. Corniche Activations, which takes place from November 14 to December 18 and overlooks the sea and Doha's skyline, is an event that showcases the cultures of World Cup countries.
From November 17 to December 18, Al Bidda Park will host a FIFA Fan Festival. This is a massive event for all football fans, with great food, music, entertainment, and more. From November 18 to December 18, 'Our Story' will be staged at Al Thakira, Sealine, Al Qalayel, and Al Wakra Old Market to allow World Cup supporters to participate in various sports and youth activities away from the city crowds.
Feel the rhythm at ARAVIA by MDL Beast, a music event of epic proportions taking place at Al Wakra from November 20 to December 18. Meanwhile, from November 20 to December 20, the Lusail Boulevard will host a variety of activities, food booths, and retail businesses; the area is next to the Lusail Metro station and faces the Lusail Stadium.
From November 20 to December 20, enjoy a beach club lifestyle and fantastic football by Doha's gleaming shoreline at 974 Beach Club, located close to Stadium 974.
Arcadia Spectacular in Ras Abu Fontas is an A-list line-up of techno and dance music artists from around the world, taking place from November 21 to December 21.
D'reeshaa Performing Arts Festival, an annual performing arts festival highlighting talent from Qatar and the region, will be held from December 11 to 17 at Education City-Oxygen Park. The Darb Al Saai Event will take place at Umm Salal Muhammed from December 12 to 20.
It is one of the yearly festivities held in conjunction with Qatar National Day. And don't miss the Qatar Fashion United by CR Runway on December 16 at 974 Stadium if you're a fashionista or a music fan.
The event will take place between matches and will feature fashion, art, music, and other aspects like never before.