Everything You Need To Know About Transferring Car Ownership In Dubai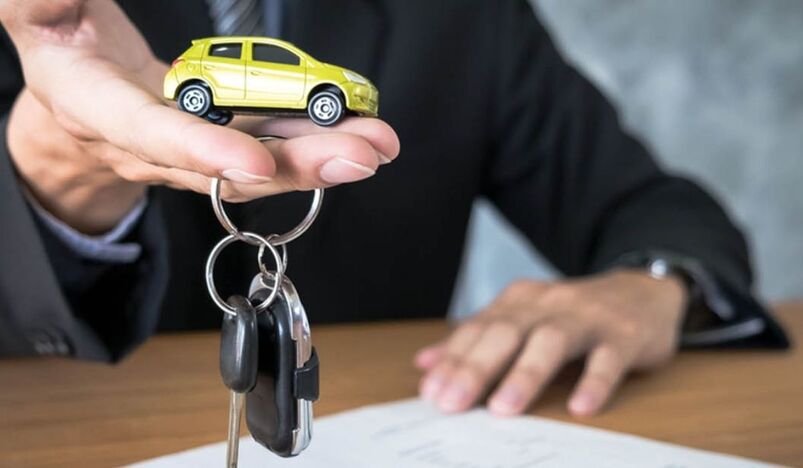 Transferring Car Ownership
If you want to buy a second-hand car, transferring car ownership can be a cumbersome and complicated process. If you don't know anything about the car ownership process in Dubai, fear not. By the end of this article, you will know everything about transferring car ownership in Dubai. Be it where to go, how to identify the best car insurance in Dubai and how long the process of transferring ownership takes.
If you're still on the fence about whether or not to invest time and money into the car ownership transfer process, let us quickly refresh your memory on its importance.
What is the Need for transferring Car Ownership?
First and foremost, it is illegal to drive without car insurance in Dubai. The reason we bring this up is that car registration and insurance are intricately linked to one another.
The car insurance policies have a validity of twelve months. Before the due date of the policy, the policyholder needs to renew the policy.  
When someone buys a second-hand car, the car must be registered under his name. This is why transferring car ownership is an important process.
The process won't take more than 10 minutes if you have the necessary documents in hand.
Where can I get my car Ownership Transferred?
The Roads and Transport Authority (RTA) is the premier governmental authority in Dubai that authorizes the transfer of car ownership. Numerous authorized RTA centers in Dubai regulate car ownership transfer.
Note- If your car is registered in an emirate other than Dubai - for example in Abu Dhabi, you will have to first transfer ownership in Abu Dhabi.
What do I Need to Carry?
Car ownership transfer can only be done when both parties (buyer and seller) are present. Both sides need to furnish adequate documents.
Here is the list of documents required:
Documents required for the Buyer
The buyer must present:
Resident ID
Original insurance certificate
A valid UAE driving license + copy of the same
Original passport and residence visa + copy of the same
Note- Light vehicles and motorcycle ownership transfers also require a DHS 400 fee from the buyer.
Documents required for the Seller
The car seller must present:
Resident ID
Original registration card
Copy of passport and residence visa
Loan settlement certificate from the relevant financial institute, if any car loan has been taken
Once all the documents have been submitted to the RTA, the buyer will need to purchase a car insurance policy. After that, they will be provided with the car's new registration certificate.
How to Compare Insurance in Dubai?
While car insurance in Dubai can be purchased online as well as offline, buying insurance online insurance has its own perks. There are various online insurance aggregators that offer comparison tool free of cost. Insurance buyers can easily compare insurance in Dubai and choose the plan that offers them maximum insurance benefits.
Buyers Beware
As a buyer of a second-hand vehicle, be sure to keep an eye out for the points mentioned below.
Be sure to pay careful attention to the car's condition. Look for dents and scratches along the body of the car. Apart from that, check warning lights on the dashboard.
Make sure you take the car out for a test drive.
The RTA now issues Vehicle Condition Certificates which has complete ownership history of the car, from distance traveled to whether or not it has ever been impounded. Make sure you check that.
Make sure there aren't any existing loans against the car. Make payments at the RTA center to ensure you are not being duped.
As mentioned earlier, remember to compare insurance online to identify the best car insurance in Dubai!
Seller's Safety
Here are some points sellers should keep in mind.
RTA mandates a vehicle test before the sale, which can be done in the RTA center itself.
Be sure to pay off all fines on your vehicle before selling.
If the car registration is not in your name, be sure to carry the power of attorney that authorizes you to sell the car.
When it comes to payment, eliminate any uncertainty. The surefire way to do so is making payments online. Avoid personal checks as they might bounce.
Selling to a dealer is not advisable. They often sell at much lower prices than you would get through online platforms or even direct negotiation.
Over to you
We hope the article helped you to have a clear understanding 
of transferring car ownership in Dubai. Make sure you check the condition of the car before making any payment.
 Source: car insurance in Dubai