Event Management Recruitment with the Best Outsourcing Service in Doha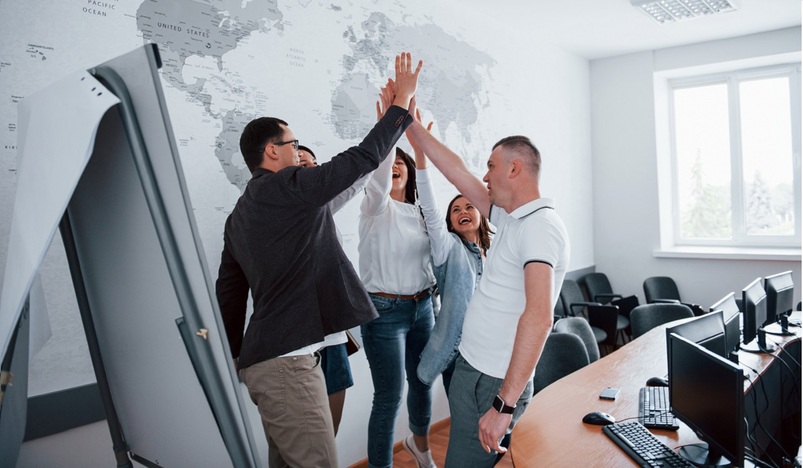 Event Management Recruitment in Qatar with B2C Solutions
The ongoing coronavirus (COVID-19)  pandemic has undoubtedly shifted the landscape of events. This sector has had to transform and adapt more than most recently from face-to-face to more virtual events.
Since the COVID-19 outbreak, alternative opportunities have emerged for you to take advantage of, as well as exciting learning and development prospects across all functions.
Events roles are some of the most challenging jobs in Qatar – from a keen attention to detail to the ability to prioritize different deadlines, events staff need to work extremely effectively in order to succeed in fulfilling their tasks.
?This is what makes hiring events staff challenging – you need to be assured that your new events manager can handle the monumental task ahead of them.
Locating the right talent for your event firm is a big challenge in today's highly competitive job market. But, it is one that the event management specialists at B2C Solutions take on with zest!
As the leading Outsourcing Service in Doha, B2C always has a crafty response in the face of crisis. Its event recruiters are aware of your resilience to ensure that you meet targets, budgets, and deadlines amid these uncertain times.
B2C offers staffing solutions across all areas of the Events, Digital, Marketing & Creative sectors. It specializes in recruiting a wide range of positions – from events managers to events assistants.
Events, Digital, Marketing, & Creative Recruitment
With the fast vaccination rollout around the world, events are gradually returning. Whether there is a pandemic or none, B2C can help you maximise your potential across all aspects of event management, production, marketing, or sponsorship.
?Get support throughout the entire process and despite concerns over a virtual system or personal approach, they went above and beyond the call of duty to meet your Events Coordinator job placement requirements with this recruitment agency in Qatar.
Event Management Recruiters
?B2C is an event management recruitment firm in Qatar that provides recruiting services for all types of event venue, planning, and management companies, including:
Events Recruitment
Exhibition Recruitment
Experiential Recruitment
Event Management
Event Planning
Wedding Venues
Wedding Planners
Wedding Services
Party Planners
Party Venues
Corporate Events
Community Events
Golf Courses
Private Clubs
Function Rooms
Meeting Spaces
?B2C's team of event management recruiters has been in the business for years and understands the challenge of finding qualified candidates who can create memorable events.
Event Management Jobs B2C Recruits:
Events Assistant
Events Manager
Events Marketing Manager
Events Operations Manager
Events Project Manager
Event Managers & Directors
Event Planners
Logistics Managers
Purchasing Managers
Kitchen Managers
Music Directors
Sales Managers & Directors
Marketing Managers & Directors
Office & Administration Roles
Wedding Planners
Catering Managers
Operations Managers & Directors
Banquet Managers
Chefs
Facilities Managers
Maintenance Managers
Food & Beverage Managers & Directors
Finance & Accounting Roles
?The above roles are usually part of the Recruiting Operations and Programs Team that helps drive global employment brand and engagement through events.
Partner with a top Event Management Recruiter in Doha. Discover the difference B2C's recruiters can make for your business or career.
Events Recruitment Specialist
Whatever your requirement is, B2C can find local staff to help. As one of the go-to event recruitment agencies in Qatar, the company has a full understanding of the skills an exceptional candidate will possess. This allows B2C to select the right talent from its database that is guaranteed to be a great fit for your business.
?In a rush? Quickly drop your contact details here and B2C's recruitment team will get in touch with you.