Evacuations in Philippines as "Explosive" Typhoon Noru Nears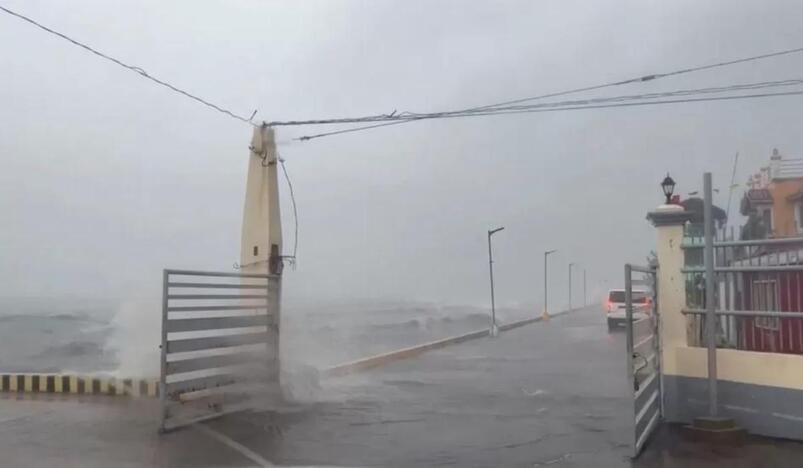 Image Source: Reuters
Much of the Philippines is on high alert as a super typhoon begins lashing the country's eastern islands.
Forecasters say Typhoon Noru is packing winds of up to 240 km/h (150 mph) after an "explosive intensification", as it hits the Polillo islands and heads west towards the main island of Luzon.
It could cause landslides, flash flooding and dangerous storm surges, including in the capital, Manila.
People in high-risk areas have been told to evacuate.
The storm's speed increased by 90 km/h in 24 hours. Weather forecaster Robb Gile told news agency AFP that its increased speed was "unprecedented".
The Philippine weather service has issued a wind signal five for Luzon, the highest warning level which marks Noru as a super typhoon.
National police chief Gen Rodolfo Azurin urged people to comply with evacuation orders.
In Quezon Province, east of Manila, fishermen have been prevented from heading to sea, and there were reports of some areas being without power.
Flights and ferry services have been cancelled.
Thousands of volunteers are monitoring river levels, bridges and mountains for landslides which could hamper rescue efforts, said Dick Gordon, chairman of the Philippine Red Cross.
Information will be crucial in getting help to where it is needed, he said.
The Philippines, an archipelago of more than 7,000 islands in the Pacific Ocean, is highly vulnerable to storms.
An estimated 400 people died when Typhoon Rai hit the country in December 2021, with rescue teams describing scenes of "complete carnage".
Source: BBC News