Estithmar Holding awarded MEP works for three hotels in Red Sea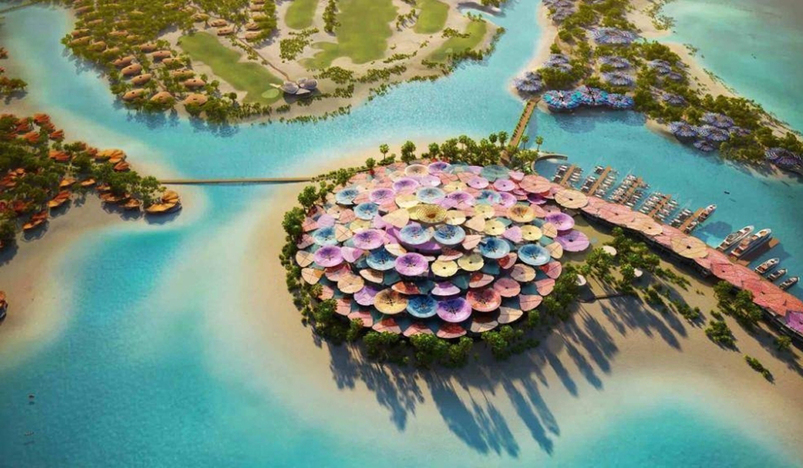 Red Sea
Estithmar Holding QPSC is proud to announce that, its subsidiary "Elegancia Arabia Trading Company", has been awarded the MEP Package Works for the Prestigious Central Hotel (430 Room Keys) on Shura island, and two hotels on the East side of the island (150 and 180 Room keys). The three resorts are part of the 11 underway on the main hub island of The Red Sea destination under development in Saudi Arabia.
The development already holds the LEED Platinum Rating and features a built up area of 88,269 sqm, marking this one of the largest developments in the Kingdom and a flag bearer for regenerative tourism worldwide.
The Red Sea is the first tourism project of its type, size, and magnitude, to be designed and build off-grid, solely powered by renewable solar energy in line with the stringent responsible commitments of Red Sea Global.
"Elegancia Arabia Trading Company" is committed to adopting innovative, energy-efficient, and environmentally friendly solutions throughout our performance of the awarded MEP Package Works, aligned with industry-leading guidance in the Energy and Environmental Design LEED certification.
Red Sea Global continues to set new standards as it contributes to the Kingdom's focus on sustainability, evident in the work of the Saudi Green Initiative and in-built into the goals of Vision 2030. The ongoing construction works, underpinned by a regenerative approach to tourism development, are a critical part of building the Red Sea Global legacy and supporting the delivery of the Saudi Vision.
This necessitates experienced partners, who share same vision for choosing to do better and challenging the status quo of the business-as-usual approach. At this Juncture "Elegancia Arabia Trading Company" and our parent Group Estithmar Holding Q.P.S.C (Qatar) are delighted to have the opportunity to play our part in the delivery of this unique development, creating a new gateway to explore the rich diversity and fabled hospitality of the Kingdom.
The awarding of this project marks a major milestone for the expansion of Estithmar Holding in Saudi Arabia.