English footballer Saka funds housing for 26 Turkish families affected by quakes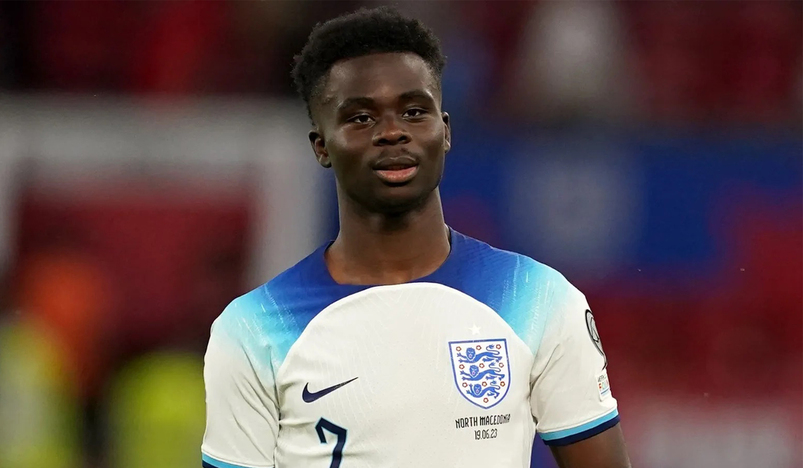 Bukayo Saka
More than 50,000 people killed when twin earthquakes struck southern, southeastern Türkiye on Feb. 6.
Arsenal player Bukayo Saka teamed up with charity organization BigShoe to fund accommodation for 26 families displaced by the earthquake in Türkiye.
"Anyone who has a roof over their head can consider themselves lucky. From one day to another, the catastrophe took away everything those people had, through no fault of their own. To be able to help and give something back, means a lot to me," Saka told the BigShoe Foundation.
BigShoe, a non-governmental organization based in Johannesburg, is a worldwide growing network of football and sports fans, helping poor children with medical operations.
Several football players have worked with BigShoe to fund crucial operations for children around the world.
Mesut Ozil took over the costs of 11 children during the 2014 World Cup in Brazil.
Up until Wednesday, Paul Pogba, Antonio Rudiger, Philipp Lahm, Oleksandr Zinchenko, and Bukayo Saka joined the BigShoe charity to help children together with sports.
"Many people lost their homes in the earthquake in Turkey. Together with BigShoe, the English international @BukayoSaka87 therefore financed accommodation for the victims: 26 affected families now live in a container - including bedrooms, living rooms, kitchens and bathrooms," BigShoe tweeted.
More than 50,000 people were killed and over 107,200 injured in two powerful earthquakes that rocked southern Türkiye on Feb. 6, according to the latest official figures.
The 7.7 and 7.6 magnitude earthquakes affected more than 13 million people across 11 provinces, including Kahramanmaras, Adana, Adiyaman, Diyarbakir, Gaziantep, Hatay, Kilis, Malatya, Osmaniye, Elazig, and Sanliurfa.
Saka, a pure Arsenal product, inked a new long-term contract in May.
The 21-year-old forward helped the Gunners win the 2020 English FA Cup, and the FA Community Shield the same year.
Anadolu Agency