Employ a Draftsman through a Top-Rated Recruitment Agency in Doha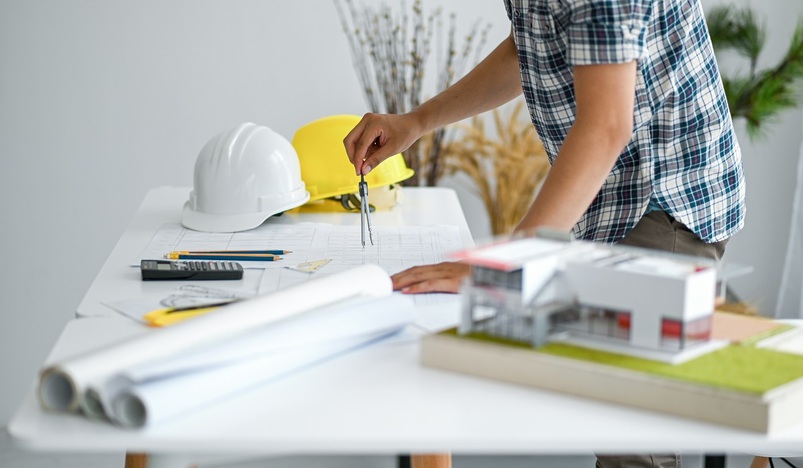 B2C Solutions Recruiting/Staffing Services for Drafting Jobs
Your company provides building renovation or construction services. For you, "time is money" and avoiding extra expenses for any projects will save you a lot and boost your revenue.
To prevent spending much, you're thinking of drawing a sketch instead of hiring a draftsman. This can be your first huge mistake. You might save a few cash initially, but it will probably cost you more than the cost of a skilled drafter later on.
Why Hiring a Draftsman is Important
Hiring a draftsman in Qatar is a smart move in every project. Drafting does not only save time on building projects, but it also provides the best way to create accurate representations of objects or buildings or houses for the purpose of architecture, engineering, and construction.
A drafter will give you detailed plans that will enable you to do accurate costings for your project. Remember: A clear plan prevents confusion and saves time and money during the construction process.
Once a drafter creates a detailed plan, it can answer any construction questions raised by contractors. You and your clients will also have a clear picture of the project. Your renovation or construction will proceed more smoothly and probably cost less.
Why Partner with a Top-Rated Recruiter in Doha
B2C Solutions Recruiting/Staffing services can help your firm recruit/staff top-talented Computer Aided Design (CAD) and Drafting personnel.
By partnering with B2C, you will be connected with hidden talent pools leveraged by its decades of experience, using the latest recruiting technologies to help you hire quickly and efficiently.
This recruitment agency in Doha has true expertise in Construction, Engineering, and Drafting placements.
The company has candidates in the following Drafting/Design disciplines:
Architectural

BIM

Civil/Site

Electrical

Environmental

Industrial

Mechanical

Structural

Wireless Telecom
B2C's talent pool has multiple Drafting/Design software knowledge in the fields of:
Autocad

Autocad Civil 3D

Autocad Electrical

Autocad MEP

Autocad Map 3D

Autocad 3ds Max

Big 360

Carlson for Land Surveying

Inventor

Revit
The roles B2C typically recruits include:
Mechanical Drafters

Electrical Drafters

Automotive Drafters

Civil Drafters

Structural Drafters

Building Services Drafters

Architectural Drafters

PCB Designers

Drafting packages include:

AutoCAD

SolidWorks

Inventor

CATIA

Solid Edge

Altium

REVIT

Microstation

12D

Civil 3D
B2C has access to a proprietary database and will engage its CAD design and drafting talent network to deliver you results fast, working as a partner every step of the way.
Its CAD recruiting experts understand the design and drafting challenges unique to companies in various industries and of all sizes.
As a specialized drafting staffing agency, it can help you find, engage, and retain highly qualified CAD draftsman professionals.
Hire a CAD Design/Drafting Talent When You Need To:
Increase efficiency and productivity

Finish designs on time

Fill short term skills gaps

Meet critical project deadlines

Take on new workloads
How to Contact the Best Drafting Recruiter in Qatar?
When your company grows – so does your greatest asset – which is your staff. 
Let B2C help you find essential qualified personnel with its workforce staffing strategy that will help accelerate your search for strong construction leadership roles.
Contact B2C today via this link to learn more about its Drafting Recruiting Solutions.