Elon Musk's SpaceX hires 14-year-old to work at Starlink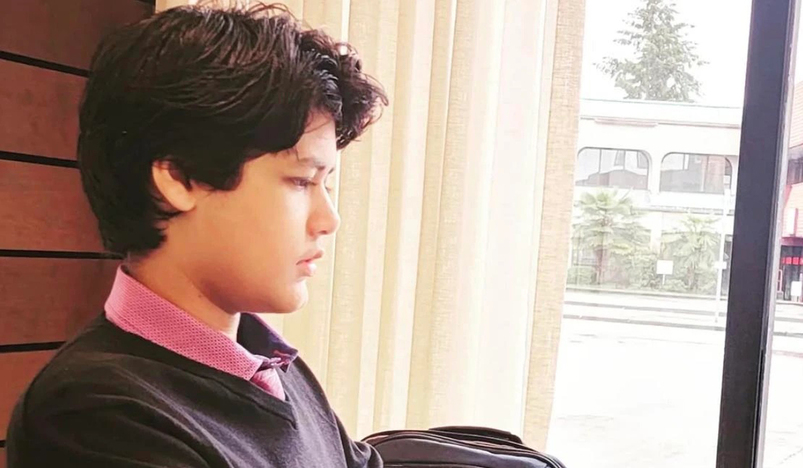 Kairan Quazi
SpaceX is the "coolest company on the planet," said the 14-year-old
Elon Musk's SpaceX has hired a 14-year-old to be part of the company's Starlink engineering team. Bangladeshi-American Kairan Quazi is the new – and the youngest-ever – employee at SpaceX.
Quazi's journey to SpaceX began with an interview process that he successfully cleared. Despite his age, he proved himself to be up to the challenge, impressing the interviewers with his technical skills and enthusiasm.
He is currently preparing to graduate from Santa Clara University's School of Engineering, which will also make him the institution's youngest-ever graduate.
Quazi thrilled to join SpaceX: The coolest company on the planet
In a recent LinkedIn post, Quazi expressed his excitement about joining SpaceX, referring to it as the "coolest company on the planet."
"Next stop: SpaceX! I will be joining the coolest company on the planet as a software engineer on the Starlink engineering team. One of the rare companies that did not use my age as an arbitrary and outdated proxy for maturity and ability," Quazi said via his LinkedIn.
Quazi's intelligence has been evident from a young age. His mother, Julia, recalls that he was speaking in full sentences by the age of two and displayed an extraordinary level of curiosity.
On his first day of preschool, during the Arab Spring uprising, Quazi surprised his classmates and teachers by leading a protest march, chanting for freedom and democracy.
As he grew older, Quazi's achievements only became more exceptional. He was identified as "profoundly gifted" and demonstrated an IQ above the 99.9th percentile of the general population.
Despite his advanced intellect, Quazi's parents said that he is also socially attuned and considerate of others.
Quazi's educational journey has been accelerated as he pursued his passion for computer science and engineering.
At the age of 10, he enrolled at Las Positas College in Livermore, where he excelled academically. He later secured an internship at Intel Labs as an AI research co-op fellow.
By the age of 11, he had transferred to Santa Clara University to focus on further developing his skills.
Upon completing his bachelor's degree, Quazi plans to relocate to Washington State with his mother to begin his new role at SpaceX.