Electronic & Electrical Engineering Technologists Outsourcing in Qatar with B2C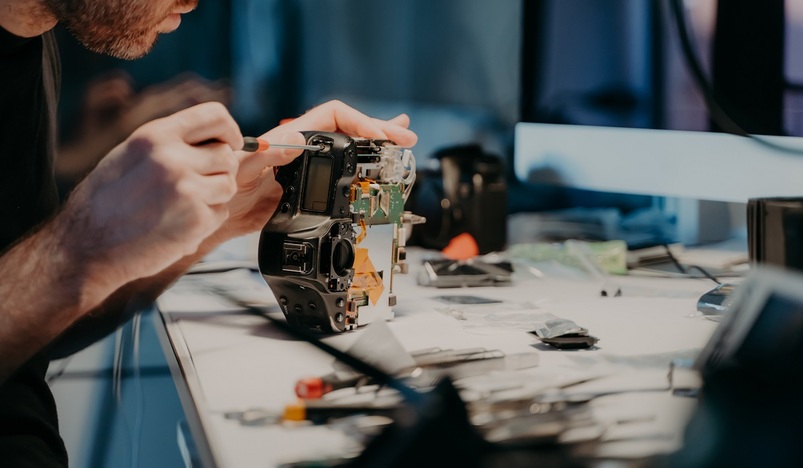 Recruitment for Electrical and Electronic Engineering Technologists and Technician Jobs in Qatar
Opportunities for Electrical and Electronic Engineering Technologists and Technician Careers has increased significantly and are forecasted to remain steady in Qatar.
Several companies in the country are recruiting skilled candidates in the Electrical and Electronic Engineering industries due to their important roles in their business operations.
What are the main functions of an electrical/electronic technician?
An electrical/electronic engineer or technician applies electrical and electronic theory and related knowledge, usually under the direction of engineering staff, to:
• design, build, repair, adjust, and modify electrical components, circuitry, controls, and machinery for subsequent evaluation
• use by engineering staff in making engineering design decisions
Some of the regular tasks of an electronic and electrical technician in Qatar  include:
• Modify, maintain, or repair electronics equipment or systems to ensure proper functioning
• Set up and operate specialized or standard test equipment to diagnose, test, or analyze the performance of electronic components, assemblies, or systems
• Replace defective components or parts, using hand tools and precision instruments.
• Calculate design specifications or cost, material, and resource estimates, and prepare project schedules and budgets
• Supervise the installation or operation of electronic equipment or systems
• Identify and resolve equipment malfunctions, working with manufacturers or field representatives as necessary to procure replacement parts
• Provide user applications or engineering support or recommendations for new or existing equipment with regard to installation, upgrades, or enhancements
• Integrate software or hardware components, using computer, microprocessor, or control architecture.
• Research equipment or component needs, sources, competitive prices, delivery times, or ongoing operational costs.
• Specify, coordinate, or conduct quality control or quality assurance programs or procedures
If your organization is one of the many establishments that are in search of highly qualified professionals in these fields, consider partnering with a recruitment agency in Doha to expedite your hiring process.
Whether your requirement is for 1 or 100 staff it will be beneficial to have the expertise of a recruitment agency specializing in outsourcing in Qatar.
With its extensive candidate database, B2C Solutions, stands out among electrical and electronic staffing agencies in Qatar.
From manpower planning to onboarding, the company has a qualified team that can take the workload from you.
Tired of an endless stream of unqualified applicants? Looking for electronic/electrical professionals on a permanent or temporary basis? Want to get started? Contact B2C today.