Electronic Education Program for Elderly Concludes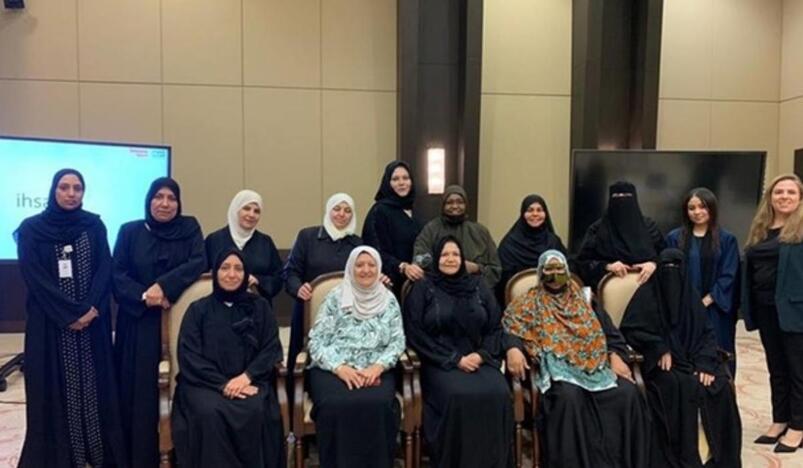 Electronic Education Program for Elderly Concludes
The Center of Empowerment and Elderly Care (Ehsan), one of the centers of Qatar Social Work Foundation, an affiliate of the Ministry of Social Development and Family, has concluded the 'electronic education programme', which is convened for the seventh year consecutively, in collaboration with Qatar Assistive Technology Center (Mada).
In a statement Monday, the center stated that this year has been dedicated to training the elderly people on the crucial applications on smart devices, where a training programme was organized to educate them on the techniques of using 'Google Maps' application to further enable them to get familiarised with the way of accessing various locations through the utilization of the programme search features to enhance their independence and self-reliance.
In the same context, the Head of the Preparation and Design Division at Ehsan's Awareness and Community Outreach Department Zainab Al Kuwari clarified that Ehsan has been committed to diversifying its programme over the seven years of the programme age, to ensure that the largest segment of the elderly enrolled in the programme can benefit from it, emphasizing that the center permanently seeks to select the programmes that will potentially achieve the benefits and gains for the elderly people.
The electronic education programme is intended to facilitate the utilization of state-of-the-art technology by the elderly people within its general framework to further employ them, which comes within the framework of Ehsan to advance the recognition of the role played by them, including their contribution to the social, economic and cultural development in the State of Qatar, as well as enabling and supporting their active engagement in all fields and spread the societal awareness with respect to their core rights and causes and working to achieve intergenerational communication.
(QNA)