Eid Al-Fitr an Opportunity to Bolster Social Cohesion Away From Technology Media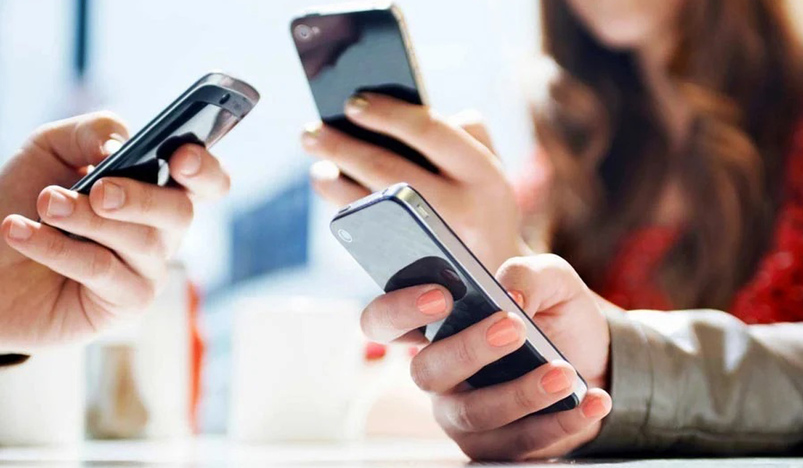 Social Cohesion
Eid Al-Fitr is an opportunity to strengthen the bonds of social cohesion through visits and direct meetings as well as to activate the role of Qatari councils to be for all. This religious occasion has a cultural and social peculiarity holding the most beautiful meanings and promoting the highest values in the hearts of all individuals of the community.
Experts in social and heritage sciences stressed that the modern technological media, along with the social media cannot be an alternative for the convergence of people to mark and attend such religious and social occasions, since attendance and participation have an impact that can never be reverberated by media, no matter how many words they carry, they remain robust and ineffective except for necessity, such as spatial distance or large scale of acquaintance, so that visitation and face-to-face meetings remain the basis for bolstering social ties.
In his exclusive statement to Qatar News Agency (QNA), Social Work Professor at Qatar University Dr. Abdulnasser Alyafei said that Eid Al-Fitr is a vital religious and social occasion in which the State of Qatar participates with the Arab and Islamic states, where traditions and customs converge and become more similar, however the privacy of cultural context of each country prevails, starting from the preparations that precede Eid Al-Fitr at the popular level. For instance, markets become bustling and crowded with visitors to buy Eid essentials, where candy and selling cloth markets thrive and families become keen to create an atmosphere of joy and happiness, homes are adorned with beauty and decoration and majlis is fully equipped to receive guests.
Eid Al-Fitr is a family occasion where all people converge, whether at the level of small or extended families (large family), in an atmosphere where cohesion and compassion persist, as an opportunity for reconciliation and serenity to increase the societal cohesion prior to the familial one, Dr. Alyafei outlined.
He pointed out that Eid in Qatar amounts to be an inclusive national occasion for all people who live on its lands, even if they are non-Muslims, where atmospheres of joy prevail everywhere, including parks, shopping malls with the attending media. It makes the general atmosphere in the country festive for all citizens and residents everywhere.
Eid Al-Fitr has a crucial social dimension in the Qatari community whose manifestations are demonstrated in the shared visits, which is vividly an opportunity for convergence, shared visits and bolstering the ties, Dr. Abdulnasser Alyafei emphasized. He pointed out that such things will never be achieved without direct and live meetings, adding that social cohesion cannot be increased if transition to virtual reality is made with the resort to social media in pursuit of conveying Eid congratulations without necessity.
He indicated that social media can be beneficial on large scales, when a relative or friend resides in other country or remote city, which becomes difficult for somebody to move to him. However, it will be difficult to anticipate that one of the family members will find it sufficient to text his people and family members via social media.
Social media could have a negative impact in the long term, if people depend on such media as an alternative for convergence and meeting face-to-face, Dr. Alyafei warned.
With the variations in life patterns and developments, a new reality was imposed creating a difficulty for people to visit all their families or relatives, however, reaching out to individuals and groups merely through electronic messages as alternative means would be impossible, including parents, grandfathers, grandmothers, and relatives. Conversely, such messages would be positive and effective in terms of enhancing social communication to generally persist.
On the other margins with friends, colleagues, acquaintances and relatives beyond the borders, such messages become effective and influential on condition that they should be directed to the same friend, you address him: "my brother so-and-so", or by his nickname, so he feels interested, and it should not be an image or a copied message that is transferred; because it turns into a silent routine message that does not serve its purpose in bolstering the social bonds.
Wise persons balance things and know the borders of their social relationships, including the relationships that should be further strengthened to be keen to instill joy and happiness in the hearts of elderly parents and grandparents, as well as young children, Dr. Alyafei said, because Eid is an opportunity to spread happiness and instill joy in hearts, and it should be invested since its festivities are not confined to Qatari majlis, but is celebrated everywhere. He said that the State of Qatar constructed an infrastructure ranging from parks to public places that serve people to enjoy Eid atmospheres, specially in light of the mild weather that currently covers the whole country.
For his part, expert in heritage Hamad Hamdan Al Mohannadi said that Eid Al-Fitr represents a joy for all Qatari community's individuals similar to Islamic communities, because the celebration of Eid in Qatari community were previously being held through visits around the day, where people were visiting the relatives and neighbors, including all the region's houses.
There was a greater societal rapprochement, but with the introduction of modernity and the change of the economic situation it affected the people, not only in Qatar, but in the majority of countries where societal cohesion became less than it was in the past, Al Mohannadi added. He indicated that Eid with the all beautiful meanings it holds for all people, including kids who wait for candy and the existential positive values, it remains an opportunity to promote social cohesion, specially communication with the elderly (Grandfathers & grandmothers), asserting that women have a substantial role in promoting this aspect currently, including their incredibly important role in bolstering the social cohesion.
In this contest, mothers urge their sons and daughters to visit the relatives, since grandmothers have been the key driver for this social role, however with the social variations followed by the exit of women from work such role has dramatically declined, Al Mohannadi pointed out.
He clarified that Qatari Majlis has an instrumental role in bolstering the social cohesion and it should remain inspirational, in terms of its social and educational role, noting that Majlis, whether in Eid Al-Fitr, or other occasions remains an opportunity to promote such a social cohesion, because the modern technology and messages cannot communicate those warm feelings of relatives, specially with the elderly who are waiting for people to be closer and talk to them. Ultimately, such media, even if it is evolved, cannot achieve these noble objectives.
(QNA)