Eid Al-Adha prayer to be held at the Msheireb Downtown Doha Eid Prayer Ground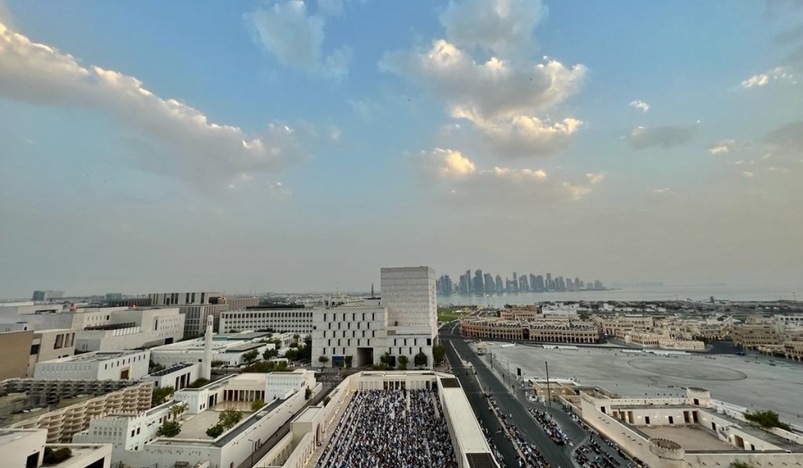 Eid Al-Adha prayer to be held at the Msheireb Downtown Doha Eid Prayer Ground
Msheireb Properties announced that Eid al-Adha prayers will be held at the historic Eid Prayer Ground in Msheireb Downtown Doha, welcoming worshippers from around Qatar on the first day of Eid. The prayer will take place on June 28, the 10th of Dhu al-Hijjah.
Msheireb's Eid Prayer Ground is a prominent cultural and religious landmark of Msheireb Downtown Doha. Msheireb Properties restored the space to preserve Qatar's heritage and a piece of history dating back to the founding of Doha.
"Msheireb Properties wishes everyone a happy Eid Al Adha. We look forward to welcoming everyone for Eid Al Adha Prayer and are eager to engage with the community during this blessed time", said Ali Al Kuwari, Chief Executive Officer of Msheireb Properties. 
Msheireb Downtown Doha can be accessed via the metro, and there are ample parking spaces available for those driving into the district. Worshippers are welcome to enjoy the rest of their day at Msheireb with a vast array of food and beverage locations.