Ebbw Vale teen raises £28,000 for a six-year boy with cancer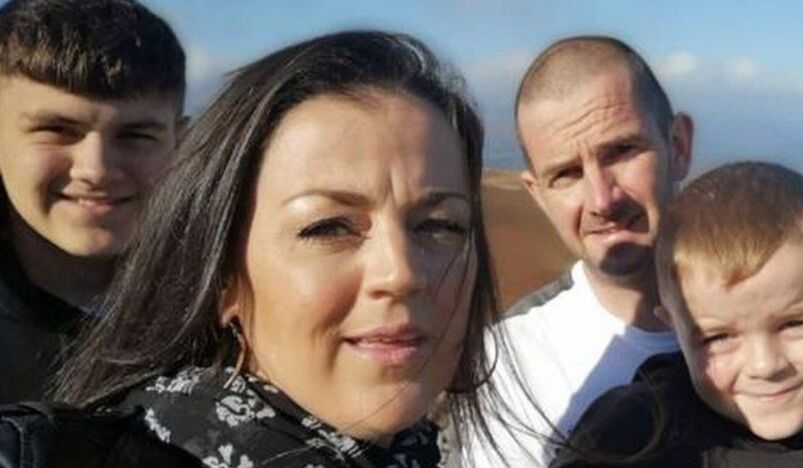 Rhys's family said they have gained strength from seeing how brave he has been
A teenager with just months to live is carrying out his "final wish" by helping to raise money for a six-year-old who also has cancer.
Rhys Langford, 19, from Ebbw Vale, Blaenau Gwent, was diagnosed with osteosarcoma in October 2020.
When he read about Jacob, who also lives in the town, he donated £1,000 and fundraised more than £28,000.
Rhys told his parents: "If there's nothing that can be done for me, I want to try and help save this little boy."
After finishing treatment last summer, Rhys found out this month that his cancer had returned and spread dramatically, meaning he has just months to live.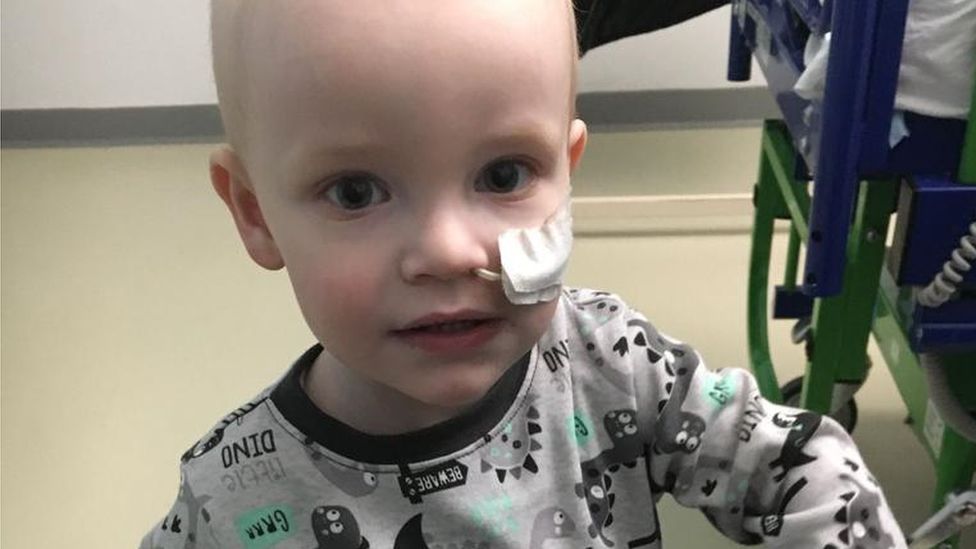 The money donated through the fundraising page will go towards future treatment for Jacob who is also suffering from a rare cancer, Rhys's mum Catherine Langford said.
She said: "For Rhys to be thinking of a little boy like that even though Rhys has been dealing with his own terminal prognosis, it takes my breath away.
"To think of what he's doing and what he's achieved so far from lying in his bed."
Rhys, who was fit and active and loved martial arts before he became unwell, is now bed bound.
The first sign that he was ill came in October 2020 when he was 18 and he started complaining of a pain in his leg.
After his diagnosis, he had months of chemotherapy and immunotherapy, followed by surgery.
In August 2021 he "rang the bell" at Velindre Hospital in Cardiff, meaning his treatment had finished.
But by October, he became unwell again and was recently told he had months to live.
It has been a devastating time for his parents and brother Charlie, nine, with dad Paul saying he cannot sleep at night.
Ms Langford said it "hurts to breathe".
"It's the unknown. But all this (fundraising) has swept Rhys off his feet and has taken his mind off it a little bit, I think.
"And seeing Rhys show courage and strength is given us courage and strength."
Mr Langford said Rhys has been "overwhelmed" by the reaction, adding: "He's regularly in tears. Especially when he hears the stories that people are leaving, and the messages.
"It's his final wish - he says 'if they can't save me, perhaps I can help save little Jacob and give him his life back'."
Jacob was diagnosed with neuroblastoma in 2017 and, after treatment, was found to be cancer free in 2019.
But last month his parents were told it was "highly likely" a new tumour on his liver was cancer and they are waiting for tests to confirm.
The money raised by Rhys will go towards future treatment for Jacob, who may have to travel to America for experimental treatment not available on the NHS.
 
Source: BBC