Dropping face mask rules is gross negligence, says Unite union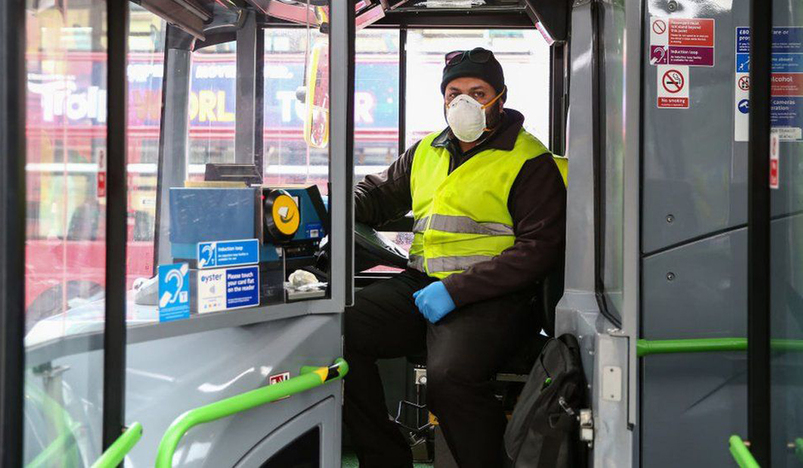 Public transport
Public transport workers will face even more risk of infection if face mask rules are dropped, the Unite union has said.
Boris Johnson is expected to confirm later that the majority of Covid restrictions in England will be lifted from 19 July.
These could include making face mask wearing voluntary and the end of 1m-plus social distancing.
But the union said mask-wearing on public transport should be compulsory.
A Unite spokesman said there had been a high level of Covid deaths among bus drivers even with mandatory face mask wearing.
"To end the requirement to wear masks on public transport would be an act of gross negligence by the government," said Unite national officer for passenger transport Bobby Morton.
"Rates of infection are continuing to increase and not only does mask wearing reduce transmissions, it helps provide reassurance to drivers and to passengers who are nervous about using public transport.
"The idea of personal responsibility and hoping that people will wear masks is absolutely ridiculous, members are already reporting there is an increase in passengers ignoring the rules on mask wearing."