Dozens of Palestinians Injured in Clashes with Israeli Forces in West Bank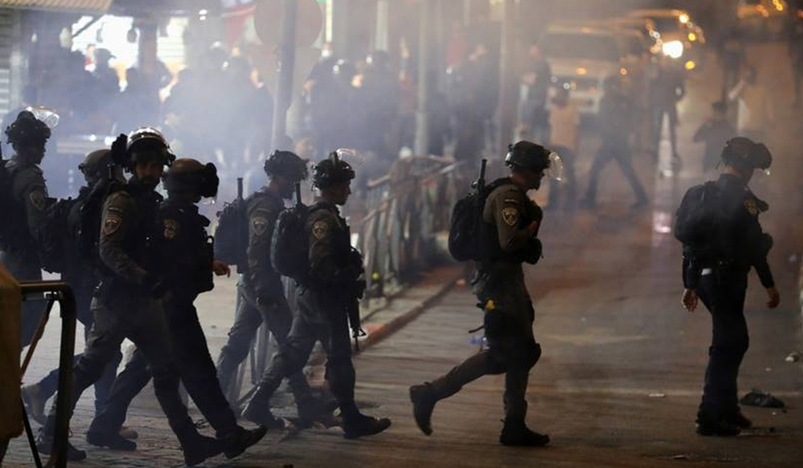 Dozens of Palestinians Injured in Clashes with Israeli Forces in West Bank
Palestinian News Agency (WAFA) reported that 18 Palestinians were injured by rubber-coated metal bullets, four others burned, and dozens suffocated, this evening, during clashes with occupation forces in the village of Qusra, south of Nablus, explaining that the confrontations erupted after occupation forces stormed the village to provide protection for settlers.
A number of settlers stormed the village earlier today, and assaulted two Palestinian boys, as a result of which one of them was injured in the head and subsequently transferred to a hospital in Nablus, while they tried to kidnap the other.
In the past few days, Israeli occupation forces escalated their raids and incursions into Palestinian villages and towns in the West Bank and Jerusalem, and increased the pace of arrests and shooting live bullets at Palestinian youths. 
Source: QNA