Don't Miss Qatar Philharmonic Orchestra's Shows at Katara Opera House in June 2022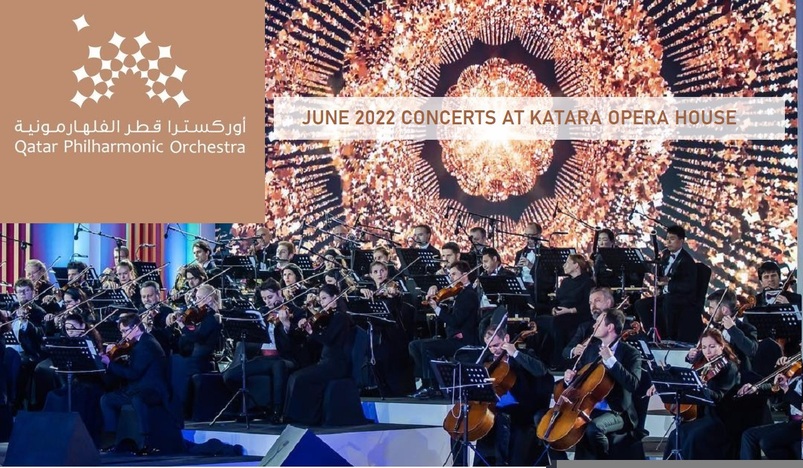 Qatar Philharmonic Orchestra June 2022 Concerts
Fill the month of June with music and culture. Qatar Philharmonic Orchestra brings to you weekly performances at the Katara Opera House this month.
First up on Saturday June 18, the orchestra will be performing The Best of Brahms. The concert will include Brahms' Tragic Overture and Symphony No. 1, as well as Marie Antoinette's favorite symphony La Reine (The Queen).
Then on Tuesday June 21, you can join the Qatar Philharmonic Orchestra for an evening of Classical Hits – Bruch Violin Concerto, including Mozart's Don Giovanni – Overture, Max Bruch's Violin Concerto No. 1 and Beethoven's Symphony No.4.
You might also like: Showtime! Broadway-style musical showing at Education City from June 11
Finally, on Saturday June 25, the concert Northern European Impressions by Grieg and Sibelius, will be dedicated to northern European impressions, with a programme featuring Sibelius' Finlandia, and Grieg's Peer Gynt, Suite No 1.
Each of the concerts kicks off at 7.30pm, and you can book your tickets now through q-tickets.com.
Prices start at QR75 for the third balcony, rising up to QR200 for the center orchestra and first balcony.
Children under six will not be allowed to attend, and all visitors must present a green Ehteraz status on arrival.
These are performances you do not want to miss ! Book your seats TODAY!
Ticket Prices: From QR75
Dates: Sat Jun 18, Tue Jun 21, Sat Jun 25
Timings: 7.30pm onwards
Venue: Katara Opera House, Katara Cultural Village
Ticket Booking: www.q-tickets.com