Dohatna has Announced the Availability of Samsung Galaxy Z Flip4 and Galaxy Z Fold4 for Pre-Order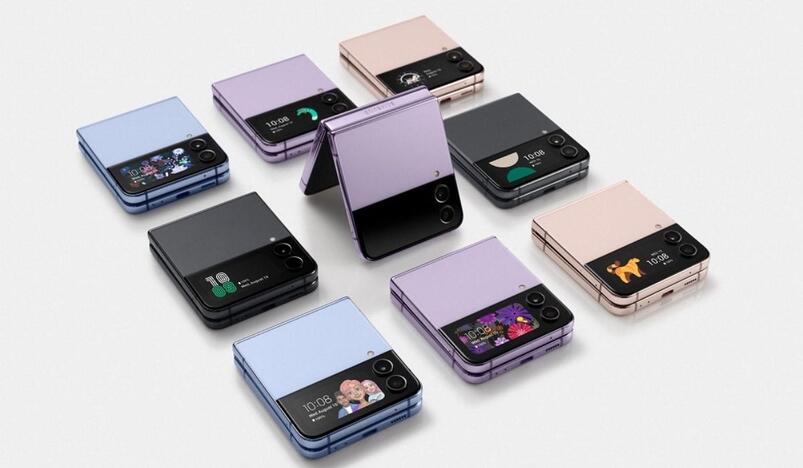 Dohatna has Announced the Availability of Samsung Galaxy Z Flip4 and Galaxy Z Fold4 for Pre-Order
Dohatna Innovative Distribution, an official partner of Samsung Electronics, has announced that the Galaxy Z series, which includes the Galaxy Z Flip4 and Galaxy Z Fold4, is now available for pre-order in Qatar. The Galaxy Z series is aimed to deliver unique experiences not available on any other smartphone, supported by immersive screens and PC-like multitasking features, with better photography experiences, a longer battery, and wider customization.
General Manager of Dohatna Innovative Distribution Mohammad Imran stated, "Dohatna Innovative Distribution is committed to bringing the latest technology and solutions for our clients. Our long-standing collaboration with Samsung Electronics has enabled us to introduce innovative and exciting devices in Qatar. It is our pleasure to be associated with the brand and we are happy to launch Samsung Galaxy Z Flip4 and Galaxy Z Fold4 in Qatar".
President of Samsung Gulf Electronics Seong Hyun Lee said: "Samsung has worked tirelessly to introduce foldable devices that offer new experiences while still delivering the reliability consumers expect through valuable collaborations with Dohatna Innovative Distribution. Demand for foldables continues to grow every year and Dohatna brings our mission to life by taking Samsung devices to mainstream audiences across Qatar. We updated the Galaxy Z series fourth-gen designs based on three generations of consumer feedback, resulting in devices that are lighter and more durable. We are excited to see them unfold throughout the country".
The Galaxy Z Flip4 expands on the popularity of Samsung's unique form factor while improving consumers' favorite features, giving it the ideal self-expression tool. Its small clamshell form provides one-of-a-kind experiences not found on any other smartphone. Shoot hands-free video or take complete group selfies from various angles by partially folding the Galaxy Z Flip4. These can also be accessed through consumers' preferred applications.
FlexCam is optimized for the most popular social sites, including Instagram, WhatsApp, and Facebook, thanks to Samsung's collaboration with Meta. Users may begin recording high-quality video in Quick Shot mode and then smoothly transition to Flex mode to continue shooting hands-free without pausing the video - great for content makers and vloggers.