Doha Port receives 3,798 Tourists as Costa Toscana visits Qatar for the second time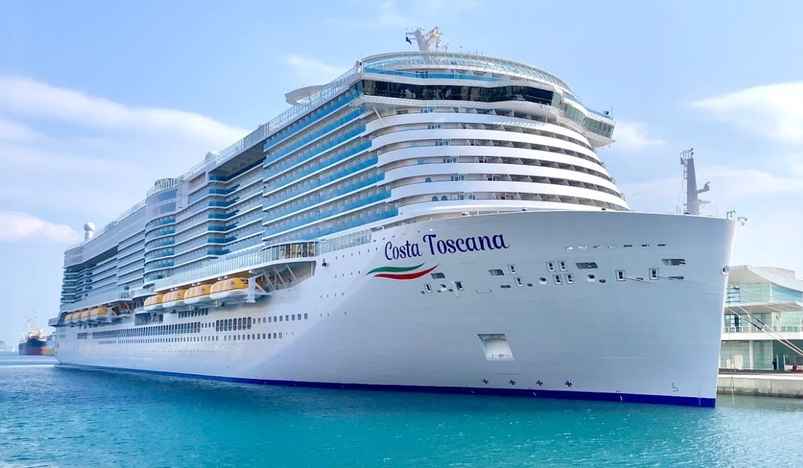 Costa Toscana
Doha Port received 3,798 tourists aboard the Italian cruise ship 'Costa Toscana', on Sunday, owned and operated by Costa Cruises, a subsidiary of Carnival Corporation and plc, as part of its second voyage of Qatar Tourism's 2022-2023 cruise season.
The ship flies the flag of Italy, 337 meters long and 2 meters wide, with a draft of 8.6 meters. The ship accommodates 6,500 passengers and features its water park, 13 swimming pools, and hot tubs, as well as 13 restaurants and 19 entertainment halls.
The Italian cruise ship 'Costa Toscana' arrived on its first voyage to Qatar this January as part of its first tour in the region.
The current tourist season continues until April. It is scheduled to witness the arrival of 58 international cruise ships, in addition to 4 tourism companies launching their first trips to Qatar.
The cruise sector in Qatar has contributed to strengthening Qatar's position as a leading destination for cruise tourism in the region.
The sector supports the growth of the national economy in Qatar by increasing tourism spending and providing more employment and business opportunities.
Since the return of cruise tourism in the season 2021-2022 after being halted by COVID-19, the cruise sector in Qatar has recorded significant growth. Doha Port received about 8,000 visitors last December, most of whom came from Italy and Russia, while the total number of visitors during the previous season was 100,500 passengers.
Source: QNA