Doha Metro Transports 50 Million Passengers with Zero Accidents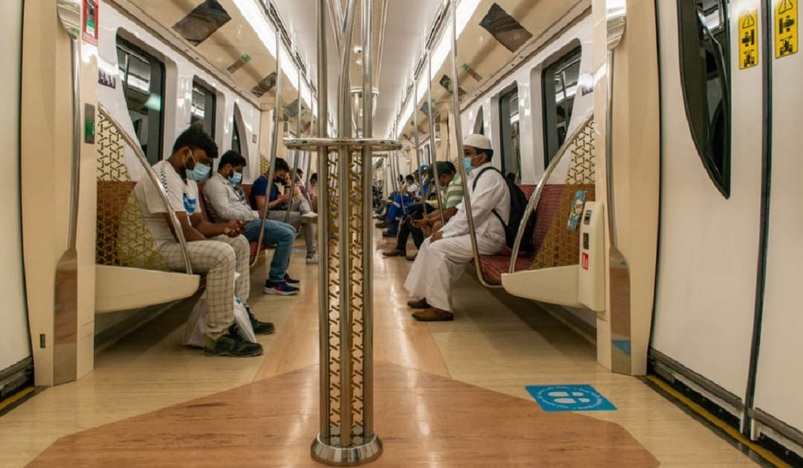 Doha Metro records 50 million ridership
Qatar Railways Company (Qatar Rail) has announced that the number of passengers of the Doha Metro, since its launch in 2019, has reached 50 million without recording any accidents.
"Three years have passed since Doha Metro's first journey! Today, and after recording more than 50 million in ridership, we thank you for your support and trust as we continue to provide a seamless world class travel experience!" – Qatar Rail said on Twitter.
The company pointed out that the Doha Metro has become an ideal transportation choice for the residents and visitors of the country, and a mainstay for a developed and sustainable railway system that meets the needs of different groups of users in the State of Qatar.
On May 8, 2019, Qatar Rail launched the first experimental operation phase of the Metro by operating 13 stations on the Red Line, starting from Al Qassar Station in the north to Al Wakra Station in the south, before it was followed by other operational phases for the rest of the stations within the three metro lines network, which were completed in early September 2020.
These figures emphasised the importance of the pivotal role that Doha Metro is playing in enhancing the public transport system and facilitating the movement of commuters. It also reflects the growing confidence of citizens, residents, and visitors in Doha Metro services.
Since its launch three years ago, Doha Metro has witnessed a large public turnout by the residents and visitors of Qatar. It has played an important role in the success of organization and hosting of major events, especially in sports industry.
The plans and operational successes recorded by Doha Metro during the various major events and the other events hosted by Qatar over the past years contributed to the Metro recording high ridership numbers.
During the Arab Cup, hosted by the state of Qatar from November 30 to December 18, 2021, Doha Metro carried around 2.5 million passengers.
Source: Hukoomi