Doha International Book Fair set for June 12 to 21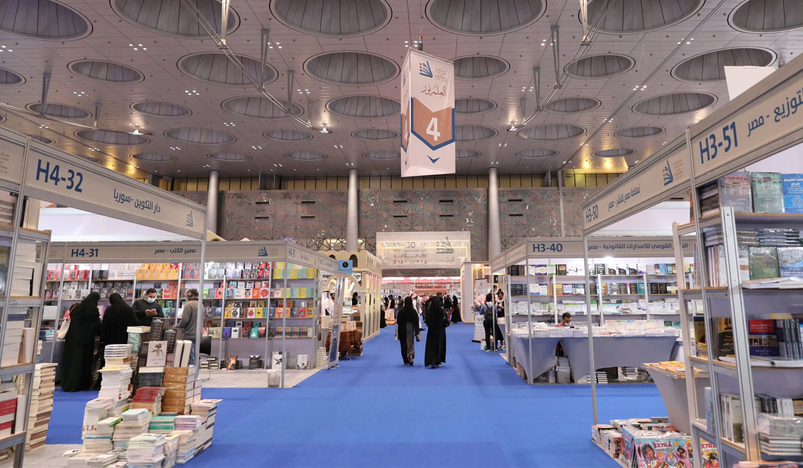 Doha International Book Fair
The 32nd edition of Doha International Book Fair will take place from June 12 to 21, 2023, at Doha Exhibition and Convention Center (DECC) under the slogan "With reading we rise", the Ministry of Culture has announced. 
A long list of local, Arab, and international publishing houses will participate in the event, including from Saudi Arabia, which will hold several activities at the book fair.
The fair features a distinguished cultural programme that includes seminars and cultural, literary, and musical evenings with the participation of a contingent of writers, intellectuals, and innovators from Qatar and abroad to promote the event's slogan.
The Ministry of Culture said the selection of the slogan demonstrates Qatari people's love for reading in their quest for knowledge and developing cultural awareness in the community, especially since they believe in Books to develop patterns of thought and behavior and promote the good values as they inherited their appreciation for science and scientists from ancestors. In addition, Qatari people made contributions to publishing valued books and have been keen to distribute them in the neighboring Arab and Islamic countries for the benefit of science students, intellectuals and fans of reading and books.
The slogan manifests the localisation of books, along with their contribution to spreading awareness, making the Doha International Book Fair a vital platform to augment knowledge and have a glimpse of other nations' experiences in the past and present, as well as trailblazing ideas that open the doors of future.
Doha International Book Fair has made a myriad of accomplishments over the past years, including the localisation of books and instilling the culture of reading in the hearts of readers in the community, said Assistant Undersecretary for Cultural Affairs at the Ministry of Culture, Dr. Ghanem bin Mubarak Al Ali Al Maadeed. He said this edition is an opportunity to proceed with the ambitions to further achieve innovation that promotes the existential cultural factors for Doha at the Arab and international levels.
The fair is a cultural inspiration hub in Doha and the Arab world through the authentic cultural diversity and a variety of cultural programmes Doha offers to promote constructive dialogue that can be a beacon for the cultural map in Qatar, he pointed out.