Doha Institute for Graduate Studies Launches "22-Initiative"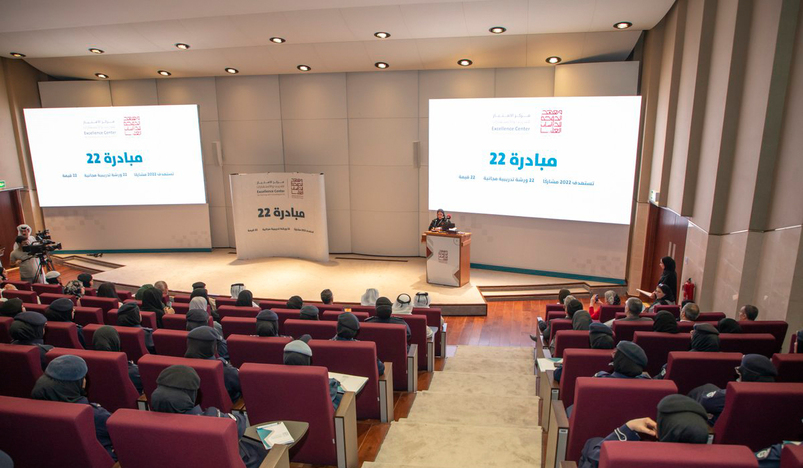 22-Initiative
The Excellence Center for Training and Consulting of the Doha Institute for Graduate Studies launched on Sunday "22-Initiative", which is a community training initiative with the aim to participate in the celebration of the World Cup 2022.
The initiative is designed to conduct 22 free workshops, with 22 values involving 2022 participants.
This is offered to all the public sector institutions in order to provide the participants with advanced skills and techniques on remote work and the standards and controls of mass media. In addition to advanced courses in cybersecurity and handling complaints related to stadium security. The workshops and courses concentrate on enhancing the role of individuals and organizations in highlighting Qatar distinguished role in hosting the event successfully.
Eman Al Sulaiti, Executive Director of the Administrative and Financial Division at the institute, and Acting Director for the Excellence Center, clarified that the launch of this initiative celebrates the start of the countdown to FIFA World Cup Qatar 2022. The target is to get ready for the next stage in relation to individuals for better productivity and advanced skills to work remotely, and in relation to public institution for advanced concepts and skills in mass media focusing on customer service excellence.
Not to mention several special workshops to highlight the real spirit of the Qatari Society.
Lieutenant Colonel Kholoud Al Naimi, Commander of the Womens Force in the World Cup, has expressed her pleasure that the workforce of the Security and Safety Operations Committee- FIFA World Cup 2022, is part of this initiative which represents great values of cooperation and collaboration.
The Excellence Center for Training and Consulting was launched under Doha Institute in 2015 and has succeeded in building a special path in providing training services which is an execution of its strategic plan to attend to the needs of the local institutions and respond to the requirements of Qatar National Development Strategy 2018 - 2022. And to be a house of expertise in the field of consultancies and trainings to the ministries, governmental institutions and organizations in Qatar.
(QNA)