Doctor Strange in the Multiverse of Madness Likely to be Banned in Qatar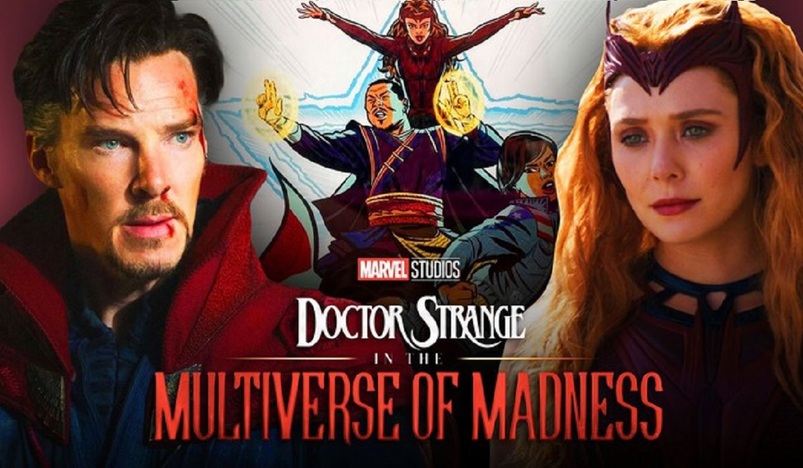 Doctor Strange in the Multiverse of Madness Movie Release in Qatar
Marvel's biggest blockbuster of 2022 in Doctor Strange in the Multiverse of Madness will very likely face the possibility of being banned from some Middle East box offices including Qatar.
The upcoming sequel has reportedly been banned in Saudi Arabia, Qatar, and Kuwait over the inclusion of a first-ever openly gay character.
While the movie is yet to hit the screens and be reviewed, Middle East sources claim that the decision to band it is linked to LGBTQ issues, with the new sequel including the character America Chavez (played by Xochitl Gomez), who is gay according to the comics.
So far, it seems like Middle East countries like Saudi Arabia, Egypt, Qatar and Kuwait will ban the movie from playing in theatres as it features a lesbian superhero. The character has been one of the more prominent members of the LGBTQ community in Marvel comics, and it looks like her sexuality will remain the same in the upcoming movie.
Many Gulf countries have deemed homosexuality illegal, and the film censor boards of these nations have been quite stringent about any movies referencing homosexuality, which is why films with LGBTQ themes or issues often fail to pass censorship.
Over the years, movies such as Star Wars: The Rise of Skywalker and many others, either never showed up to theatres in some Middle East countries or the film censor boards requested the makers to cut scenes that referenced them.
This isn't the first time a Marvel movie has been slapped with a ban from box offices in Gulf countries, as Chloe Zhao's Eternals had also been removed for including a gay couple involving one of the heroes in Phastos. At the time, Disney had been asked to make some cuts to remove any references of the movie's major relationship. However, the company refused to make the tweaks, and in the end, the movie never aired in these countries.
West Side Story was also banned in Saudi Arabia, the United Arab Emirates, Qatar, Bahrain, Oman, and Kuwait in January. The regional sources informed THR that the decision was made because of the character Anybodys, who is played by non-binary actress Iris Menas and is portrayed as transgender in the new adaptation.
As part of its global rollout, Doctor Strange in the Multiverse of Madness was scheduled to be released on May 5 in the Gulf. 
While advance tickets are no longer available on the websites of cinemas in Saudi Arabia, Kuwait, and Qatar, they are available in the United Arab Emirates, suggesting that it will be distributed there. This means that fans in the UAE will be able to see some version of the Sam Raimi-directed movie in theatres.
Source: Times Now News and Yahoo! Entertainment