Do children need to install EHTERAZ app too?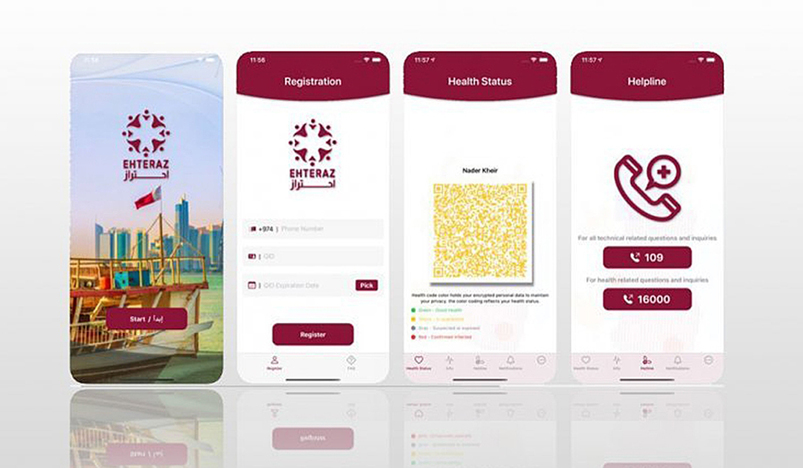 Do children need to install EHTERAZ app too?
The Ehteraz application (app) has allowed Qatar citizens and residents to move with ease and responsibly in the country while helping the authorities prevent the spread of coronavirus (Covid-19), it is learnt.
And now, with an update allowing people without a Qatar ID (QID) to register using their visa number, people with visit or business visas too can use the app. The visa number registration facility is available for only Android users for now.
A Cabinet decision, which came into effect on May 22, requires citizens and residents to mandatorily install and activate the mobile app on their smartphones when leaving the house for any reason.
Since then, more and more entities in the country have made it compulsory for clients and visitors to show the green status on the Ehteraz app to be allowed entry into their premises. Apart from hypermarkets and other retail outlets, banks, as well as several commercial buildings and offices, in Qatar have put in place similar measures to help prevent the spread of Covid-19.
"The app gives me easy access to different locations and buildings, from reporting to work to going to other offices and hypermarkets in Doha. Anyway, they won't allow you to enter their premises without the app on your phone," Indian expatriate Gopal K told GT.
As only those who have a green (healthy status) code are allowed to enter many public places, he noted that the app also helps in reminding him to always practise social distancing.
Are children required to have EHTERAZ app?
In this regard, many parents have been asking if children are required to install the precautionary app too, stating that most kids under 12 years old do not own a smartphone yet. 
According to the Ministry of Interior, children under 18 years old are not required to install the app. However, according to both 109 and 16000, it is highly encouraged that children who have QID and their own smartphones have the EHTERAZ app installed and turned on especially when they leave the house for any reason as an added safety precaution.

The government hotlines have also reiterated that parents should make sure that children stay home as much as possible and only leave the house for necessary matters. - iloveqatar.net Reported
Are children allowed in supermarkets?
Recently, supermarkets now require GREEN healthy status on the EHTERAZ app upon entry, but some supermarkets have already previously announced that they will not allow children under the age of 12 to enter the store.