DIVISORIA here in Qatar - Shopping CHEAP Clothes at Doha Souq or KABAYAN Filipino Souq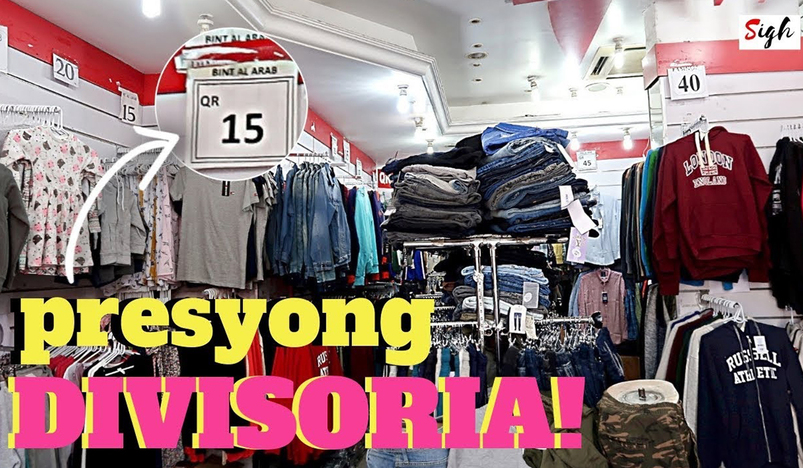 Shopping CHEAP Clothes at Doha Souq or KABAYAN Filipino Souq
DIVISORIA here in Qatar where I go Shopping CHEAP Clothes at Doha Souq or KABAYAN Filipino Souq.
This is a fun and shopping episode.  This also doubles as the first episode of a new series entitled: SAVING MONEY THE SIGH WAY.
Where I share budget tips to save money while living here in Qatar, from transportation, to clothing and even to food.
In this episode here are the 3 money saving tips from me:
1.) Avail the cheapest public transportation.  Here in Qatar, the cheapest way to commute is by BUS by Mowasalat.
2.) If your destination is just nearby, might as well walk the distance.
3.) For those with super tight budget and still need or want to buy clothes, head over to the DOHA Souq or famously known as Filipino Souq or Kabayan Souq where cheap clothes are for sale at prices ranging from 5.00 - 40.00 QAR, either no brand, unknown brand or rip-offs.
Featured Stores are both located along Al Jabor Center, and closer to Bye-Bye Restaurant:
(1) Bint Al Arab
(2) Olive Fashion
ENJOY! And if you have questions, feel free to ask them below.