Direct conflict between Russia and NATO means World War 3: Biden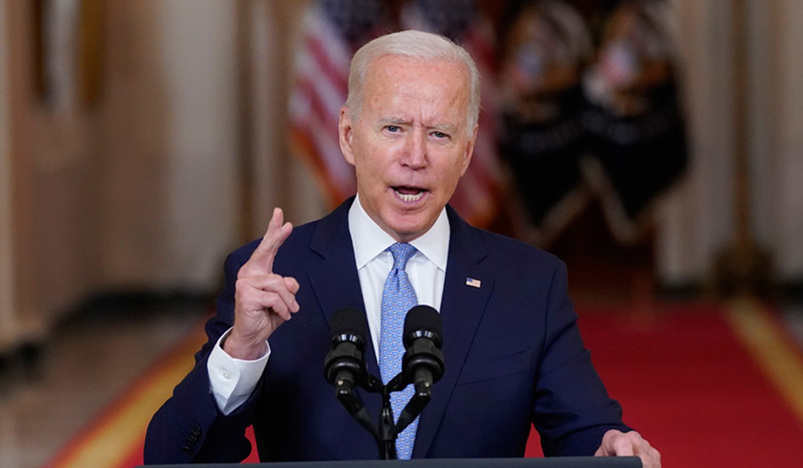 US President Joe Biden
US President Joe Biden on Saturday warned that any direct conflict between Russia and NATO would result in World War 3. Russia will pay a severe price for the use of chemical weapons, Biden said. On February 24, Russian forces launched military operations in Ukraine, three days after Moscow recognised Ukraine's breakaway regions, Donetsk and Luhansk, as independent entities.
"We are going to continue to stand together with our allies in Europe and send an unmistakable message. We'll defend every single inch of NATO territory with the full might of the United States and galvanise NATO. We will not fight a war against Russia in Ukraine. Direct confrontation between NATO and Russia is World War III. Something we must strive to prevent," Biden told reporters at the White House.
The North Atlantic Treaty Organisation (NATO) is a group of 30 North American and European nations. According to NATO, its purpose "is to guarantee the freedom and security of its members through political and military means". Biden said Russia would never be able to gain victory in Ukraine.
US soldiers continued to deploy Friday to Europe, joining thousands already sent overseas to support NATO allies amid Russia's invasion of Ukraine. About 130 soldiers from the 87th Division Sustainment Support Battalion, 3rd Division Sustainment Brigade, lined up with rucksacks inside a terminal at Hunter Airfield in Savannah before marching outside and boarding their chartered flight. The battalion's soldiers are in addition to the estimated 3,800 soldiers from the Army's 3rd Infantry Division who have deployed in recent weeks from nearby Fort Stewart, said Lt. Col. Lindsey Elder, the division's spokesperson.
The Pentagon has ordered roughly 12,000 total service members from various US bases to Europe, with a couple of thousand more already stationed abroad shifting to other European countries. The soldiers' mission is to train alongside military units of NATO allies in a display of force aimed at deterring further aggression by Russia. The Pentagon has stressed US forces are not being deployed to fight in Ukraine.
-Inputs from PTI