DFI to screen sports movies at Drive-in Cinema as Qatar marks Sports Day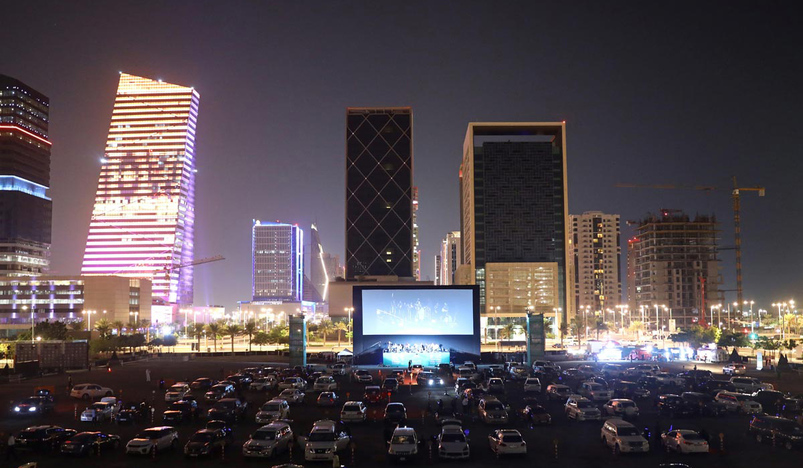 Drive-in Cinema
The Doha Film Institute (DFI), in partnership with Qatar Tourism Drive-in Cinema series this week is all about Sports as the country celebrates the National Sports Day on February 8.
Dubbed "Sports Day" Series, this will run from February 3 to 5 in Lusail. In a statement, DFI said: "We're getting into the winning spirit ahead of National Sports Day with a full roster of stars at our drive-in cinema this weekend. From animated champions to inspirational true stories, we've got something for everyone to enjoy."
On February 3, it will screen "Space Jam," on February 4, "The Blind Side," and on February 5, it will feature "Nacho Libre." The first two movies will be shown at 7pm, while the "Nacho Libre" at 10pm. 
"Space Jam" is an American live-action/animated sports comedy released in 1996. The movie stars basketball player Michael Jordan, Billy West, Wayne Knight, Theresa Randle, and Denny DeVito.  "The Blind Side" meanwhile is a 2009 biographical sports drama film which is based on the 2006 book "The Blind Side: Evolution of a Game" by Michael Lewis. It stars Sandra Bullock, Tim McGraw, Quinton Aaron, and Kathy Bates.
"Nacho Libre" is a 2006 sports comedy-drama film starring Jack Black as Ignacio or Nacho to his friends who works as a cook in the Mexican monastery where he grew up.  
The monastery is home to a host of orphans whom Nacho cares for deeply, but there is not much money to feed them properly. Nacho decides to raise money for the children by moonlighting as a Lucha Libre wrestler with his partner Esqueleto, but since the church forbids Lucha, Nacho must disguise his identity.
Interested individuals may book a ticket priced at QR150 at DFI's website.