Deputy Prime Minister and Minister of Foreign Affairs Meets US Senator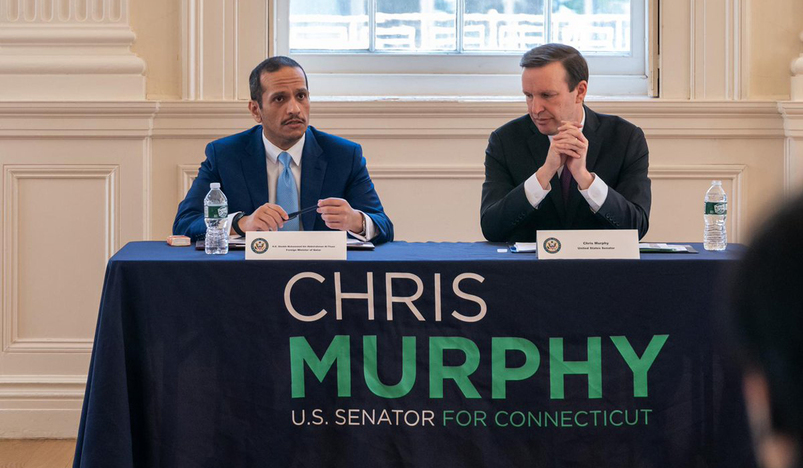 Minister of Foreign Affairs Sheikh Mohammed bin Abdulrahman Al-Thani met today with HE Senator Chris Murphy
HE the Deputy Prime Minister and Minister of Foreign Affairs Sheikh Mohammed bin Abdulrahman Al-Thani met today with HE Senator Chris Murphy, a member of the US Senate.
During the meeting, they reviewed bilateral cooperation relations, investment and trade prospects between the State of Qatar and the state of Connecticut, in addition to developments in the region.
The US senator stressed, during the meeting, the strength of strategic relations between the two countries, and thanked the State of Qatar for allocating $100 million in support of the efforts of the United Nations World Food Program in Yemen to support food security and stave off famine in Yemen and to assist UN relief and urgent humanitarian programs to prevent further deterioration of tragic conditions there.
The meeting was attended by a number of heads and representatives of major companies in the state of Connecticut. (QNA)