Dazzling ancient bronze sword found in Germany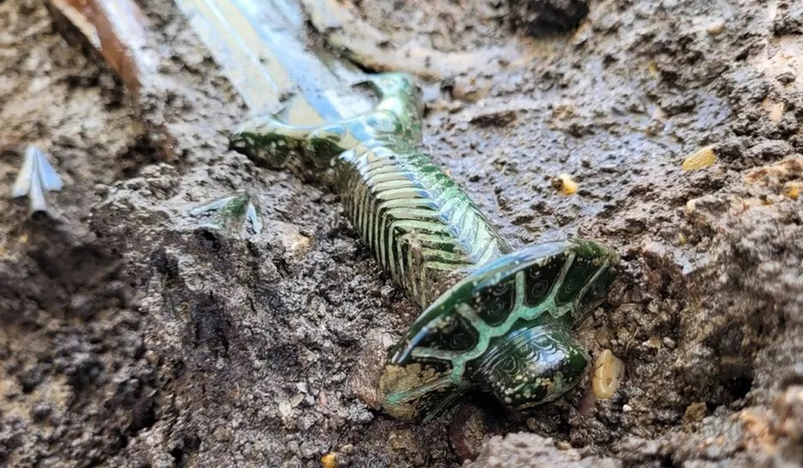 Bronze sword
German archaeologists are thrilled to have dug up a Bronze Age sword more than 3,000 years old which is extraordinarily well preserved.
The bronze sword with an octagonal hilt was found in a grave in the southern town of Nördlingen. It is thought to be from the late 14th Century BC.
Its condition is so good "it almost still shines", Bavaria's State Office for Monument Protection (BLfD) says.
The grave contains the bones of a man, woman and boy, and other bronze items.
The archaeologists are not sure whether the three were related, and the rarity of the find raises questions about the sword's origin.
The BLfD says manufacturing such a sword was complicated, as the hilt was cast on to the blade. The Nördlingen sword does not appear to have been used in anger, but it is believed to have been a real weapon, not just ornamental.