Darb Al Saai is Ready to Host More Than 4,500 Heritage and Cultural Events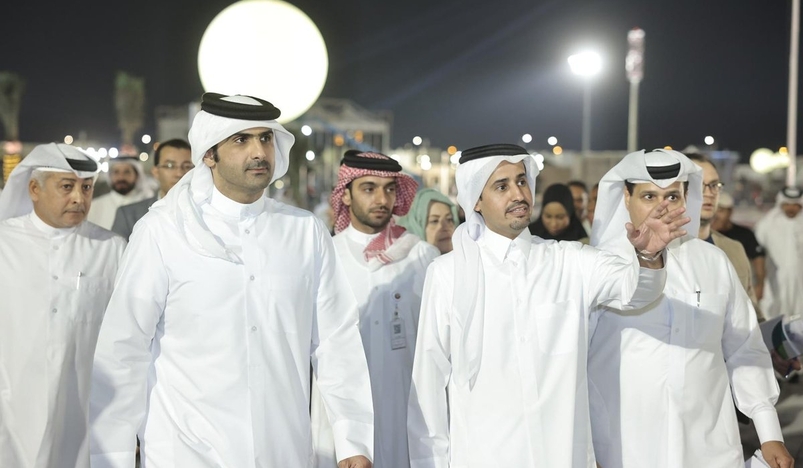 Minister of Culture Visits Darb Al Saai
HE Minister of Culture Sheikh Abdulrahman bin Hamad Al-Thani, Chairman of the Organizing Committee for the Qatar National Day confirmed that the rich program prepared by the Ministry of Culture as part of the National Day celebrations in Darb Al Saai include cultural activities, literary and intellectual seminars, poetry evenings, and theatrical performances, aimed at highlighting the authentic heritage and Qatari, Arab and Islamic culture, pride in national identity, in addition to upholding the values of the National Day.
This came during His Excellency's inspection tour to Darb Al Saai today, where he was briefed on the venue's readiness to host more than 4,500 heritage and cultural activities during the period from Nov. 25 to Dec. 18, under the slogan "Our Unity Source of Our Strength".
HE the Minister lauded the efforts of the Organizing Committee for the National Day celebrations and the Media Committee to prepare the National Day celebration venue.
He further appreciated all the efforts exerted to promote the participation of all members of the community as well as Qatar visitors in the National Day festivities.
HE the Minister of Culture was accompanied during the tour by a number of newspapers' editors, social media influencers and event organizers.
(QNA)