Cultural Village Foundation Katara Unveils Elegance of Glass in Color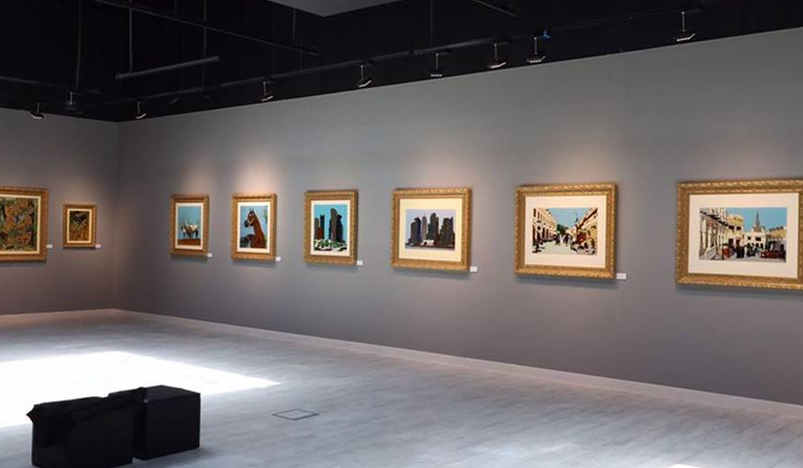 Image: QNA
The Cultural Village Foundation, Katara, inaugurated today the exhibition called "The Elegance of Glass in Color" by the Algerian artist, Zahreddine Zaarour.
The exhibition intends to introduce the plastic art on frosted glass, which is unique in the State of Qatar, and it is an opportunity to discover the aesthetics of this art in a distinctive way through the diversity of topics of various sizes and measurements.
Regarding the exhibition, Algerian artist Zahreddine Zaarour said in a statement to Qatar News Agency (QNA) that painting on glass is a unique technique in the Gulf countries, noting that the exhibition intends to introduce this technique, as it is a distinctive and wonderful technique.
He explained that he participates in more than 28 paintings representing various topics of Islamic decoration, Arabic calligraphy and silent nature, in addition to various images representing Qatari culture and heritage sites, and a broad range of other topics.
He added that this was one of his first exhibition in Qatar, and he was pleased to present it in the Katara Cultural Village, which hosts innovators from various fields and from all countries worldwide.
Glass painting is an ancient art craft that has been developed over time with the evolution of modern technologies. However, this type of painting requires high accuracy and skill from the part of the artist, which is clearly shown in the models that display his artistic experience and ability to innovate.
Through these exhibitions, the Cultural Village Foundation (Katara) is committed to building bridges of communication between peoples, enrich the cultural scene in the State of Qatar and open windows to learn about different cultures from all over the world.
Source: QNA